Published on:
14:18PM Nov 20, 2014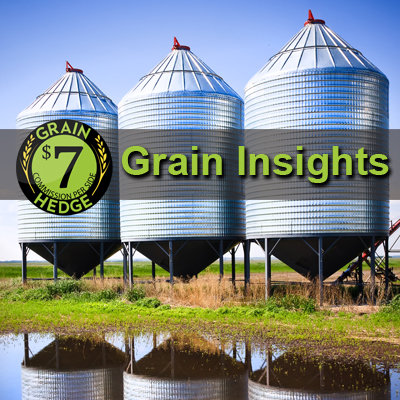 In the overnight session corn increased 2 ¼ cents, soybeans increased 1 ¾ cents and wheat fell 3 cents as we go into the morning pause in trade. Export sales which were released at 7:30 CST caused soybeans to give back most of the gains it had achieved in an overnight bounce.
In this morning's export sales report, wheat sales fell within market expectations booking 361,700 metric tons, down 13 percent from the previous week. Corn booked 908,700 metric tons, up 80% from last week and beating expectations by a large margin. Expectations for corn sales ranged from 500,000-700,000 metric tons. Soybean sales for 483,000 metric tons disappointed traders with expectations for sales between 700,000-1,000,000 metric tons. Export sales for soybeans fell from the previous week by 55 percent. Soybean Meal sales were strong however with 265,700 metric tons of new sales well over the analyst range of 100,000 metric tons of cancelations to 100,000 tons of new sales.
Ethanol production numbers showed another week of increased production with 970,000 barrels per day reported on Wednesday. Ethanol production improved 24,000 barrels per day compared to last week. Ethanol stocks declined week over week by 370,000 barrels to 17.34 million barrels.
December corn looks to have found some support at $3.62 which also is the 100 day moving average. Strong ethanol numbers yesterday and exceptionally strong export sales this week should help to support corn in today's trade. Keep in mind that CIF basis at the Gulf has slipped to the lowest levels in three weeks as farmer sales and declining barge rates pressure basis.