Published on:
14:27PM Nov 07, 2014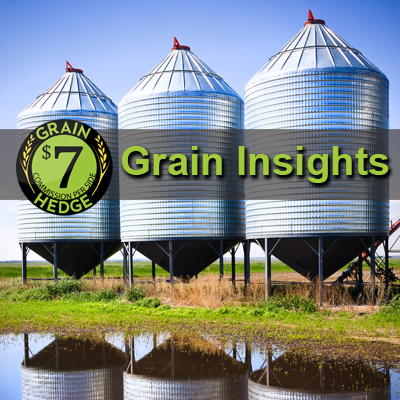 ​
Corn, soybeans, and wheat all continued lower in the overnight session on light news. Corn traded down 3 ¾ cents, soybeans down 1 penny and wheat down 5 cents as we move into the pause in trade this morning.
Commodity Weather Group is expecting rains in northern Brazil to mitigate any dry patches by the end of the week. Northern Brazil received just 70% of typical rain fall totals during October, forcing many producers to replant acres.
South Korea purchased a total of 60,000 metric tons of U.S wheat this week, while some Iraqi tenders for 200,000 metric tons of wheat were awarded to Canada and Australia.
Monday the 10th the USDA will release its November WASDE report. 
U.S. October Payroll showed that employers added 214,000 new jobs this last month only slightly below expectations. Following the release of the report the US dollar held mostly steady only trading up .06% at the time of this writing. With the report missing expectations we could see some short term negative implications but the jobs number shouldn't ​have any larger implications.