Published on:
14:33PM Mar 02, 2015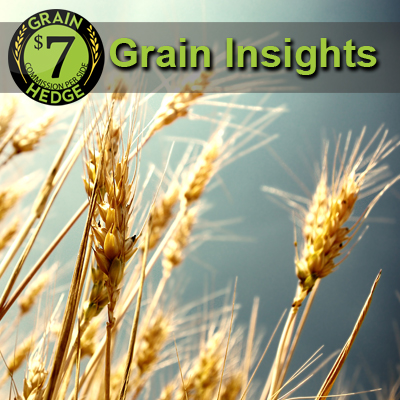 In the overnight session the grains traded mixed with corn down 1 cent, soybeans up 2 ¼ cents and wheat up 2 cents going into the morning pause in trade. The Chicago wheat market seems to have held support off $4.96 last Thursday which was the previous low back on February 2nd.
Over the weekend the Brazil police enforced the fines announced by the justice minister on Friday. The Police arrested protesters and broke up road blocks bringing the total number of road blockages down from 88 on Thursday to 12 partial roadblocks nationwide. Protest leaders stated that the government has still not addressed the striker's issues. The Brazilian government will increase the police presence on the highways to ensure freight lanes are kept open.
The Midwest is expecting to receive more wintery weather this week with below zero temperatures expected by the end of the week and between two to eight inches of snow is expected in the northern Delta. Due to the accumulated snow cover, there is a low concern for winter-kill freezing areas.