Published on:
23:49PM Nov 14, 2014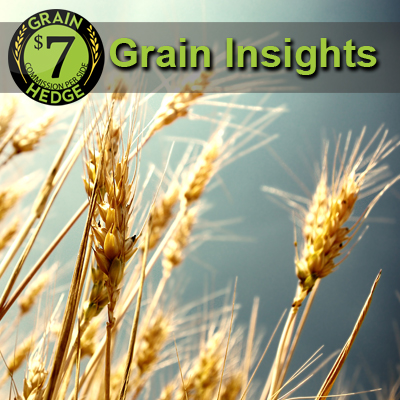 Corn and bean futures prices found strength this week and the cash market added on to the gains with a 2 cent basis increase on average across the US this week.
In corn, ethanol plants were a dominant driver adding 4 cents a bushel as a group as ethanol production continues to accelerate. Weekly ethanol output was at 946,000 barrels per day, a marketing year high, and puts year-to-date output 6.1% ahead of last year's pace. USDA has only a 0.3% increase expected for annual corn use for ethanol.  Export markets were also up with the Gulf port basis advancing 3 cents a bushel.  Weekly export inspections were at 517,000 MT on par with expectations but a bit slim for this time of year.
By comparison, soybean export inspections continue to set a blistering pace with 2,481,000 MT for the week and cumulative exports at 13.5 MMT compared to 11.8 MMT for the same period last year.  This is 14.4% higher than 2013 while USDA is only factoring in a 4.4% increase year on year. However, basis levels at the Gulf this week were flat with some river terminals in the Upper Midwest seeing lower basis as barge rates there moved higher.  Soy plants were up as a group gaining 3.4 cents a bushel, but some areas of Minnesota and Iowa were weaker with 5 to 10 cent declines being fairly common by plants in this region.