Published on:
15:59PM Jun 12, 2009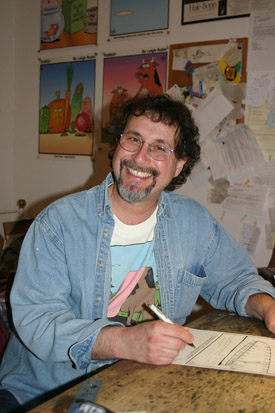 Leigh Rubin,
Farm Journal Humorologist
Cartoonist Leigh Rubin is Farm Journal's Humorologist. And if you've seen his cartoons on
www.agweb.com
or in newspapers across the country, you know why.
His syndicated cartoon "Rubes," in the form that cartoon aficionados now know it, began appearing in newspapers in 1984, and the first paperback collection was published in 1988. His most recent books include "Wild Life of Cats," "Wild Life of Dogs," and other titles -- on Love, Pets, Cows and Farm Animals -- in the award-winning series.
You have a chance to meet the man behind the cartoons. This year, at Farm Journal's Corn College, Leigh will provide entertainment with humor straight from the corn field. He promises it won't be too corny.
More Info on Corn College
Located near Bloomington, Ill., the day and a half event is led by Farm Journal Field Agronomist Ken Ferrie. You'll receive hands-on training in our exclusive demonstration plots and in the classroom.
Registration fees:
Individual Registration: $425
Each Additional Registration: $300 (for those from the same farm)
To register, call (800) 909-3681