Published on:
12:08PM Apr 22, 2009
Farm Journal's Corn College attracts the cream of the crop of farmers from across the country.
More than 74% of attendees grow 1000+ crop acres. And about 25% grow 500 to 999 crop acres.
Almost all of the 2008 Corn College graduates owned and operated a farm.
Three-fourths of attendees are technology users, and have GPS technology and internet usage integrated into their farming operation.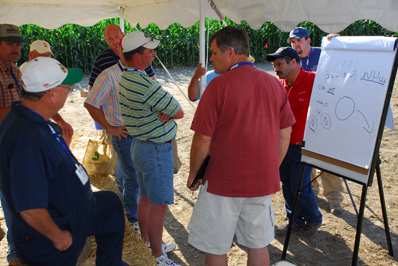 Attend the 2009 event and graduate from Corn College with fellow farmers who aim to drive their yields higher. Located near Bloomington, Ill., the day and a half event is led by Farm Journal Field Agronomist Ken Ferrie. You'll receive hands-on training in our exclusive demonstration plots and in the classroom.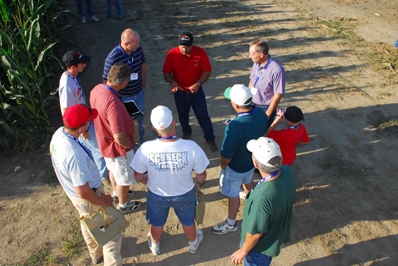 For 2008 Corn College graduates, we've got new curriculum lined up so you can take the next step in your corn-growing knowledge.
Registration fees:
Early Bird Registration: $350 (before June 1)
Individual Registration: $425 (after June 1)
Each Additional Registration: $300 (for those from the same farm)
To register, call (800) 909-3681