Published on:
11:37AM Jul 31, 2008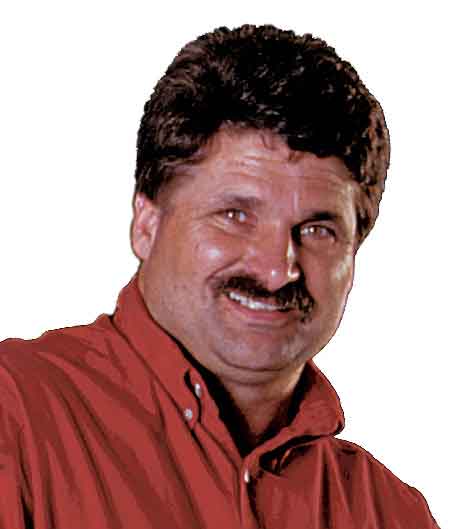 There have been lots of Kodak moments in the
Corn College
plots this spring and summer. After all the camera clicking going on out there, I know these have to be the most photographed 17 acres of corn in the country!
The crew and I have been out there documenting the growth of the plants, step by step…and we're liking what we're seeing. Farmers coming the Corn College will see the progress throughout the season in photos—and see the real plants in person at their current growth stage.
Even though our Farm Journal Test Plots are farm-size replicated plots, these small demonstration plots that mimic some of our full-size efforts prove that big things can come in small packages. Here's a map of the Corn College site, showing where the plots are located.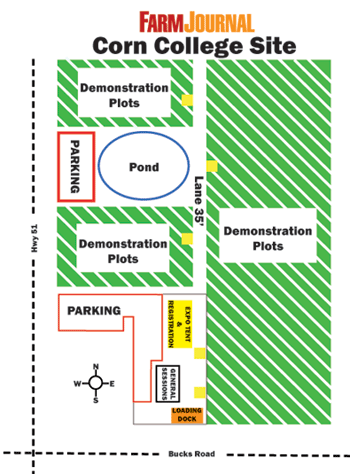 If you've signed up for this year's Corn College, I'll look forward to seeing you next week. If you haven't signed up yet, we have a few spaces left. And, if it doesn't work for your schedule this year, I hope you can join us for the 2009 Corn College.

--Ken Ferrie, Farm Journal Field Agronomist
Farm Journal Corn College
Aug. 5 -6 and Aug. 7 -8
Registration is $400—a bargain, considering how you can use what you learn to add incremental bushels to your corn yields. You can register by calling 800-909-3681. You can also
fill out a registration form
and fax it to 319-277-7982.
Get yourself to
one of these hotels
the night before, and we'll have a
free shuttle
to get to the Corn College and back. The meals, including a steak dinner, are included.
Read More of the Corn College Blog