Published on:
11:36AM Apr 14, 2009
Here are some take-home comments from those who attended this past year's event:
"You need to attend Corn College to go from being an excellent corn grower to becoming a professional corn grower."
"This was a very good program. I will be back, and I would highly recommend that anyone who has a desire to improve yields to attend this program."
"This was the most informative day and a half I can imagine for anyone interested in corn production and fertility issues."
"Ken Ferrie is basically a genius. It was worth coming out to get all Ken Ferrie for an entire day, and actually even more than that."
"This was a great event. The timing is good. The field trials are good. We need more events like this."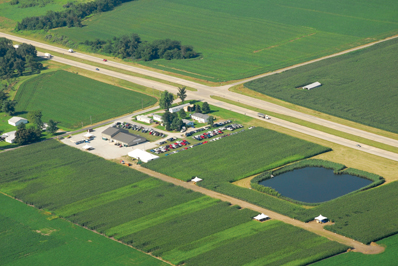 You can attend 2009 Corn College July 21 – 22 or July 23 – 24. Located near Bloomington, Ill., the day and a half event is led by Farm Journal Field Agronomist Ken Ferrie.
Registration fees:
Early Bird Registration: $350 (before June 1)
Individual Registration: $425 (after June 1)
Each Additional Registration: $300 (for those from the same farm)