Published on:
10:32AM Sep 29, 2008
By Catherine Merlo 

 

Oregon dairy producer Dan Bansen will travel more than 3,000 miles round-trip next week to tell the dairy world how his family succeeded in building a top-ranked registered Jersey operation.

Bansen is one of eight North American dairy operations featured in World Dairy Expo's 2008 Virtual Farm Tour program in Madison, Wis.

These Virtual Farm Tours are among my favorite parts of Expo. For a good hour, each carefully chosen producer uses audiovisuals to bring his or her operation to the Expo audience. Each shares information only a hands-on producer can impart. They're often joined in the room by their proud families.

Those producers who make the Virtual Farm Tour grade are the "cream of the crop," says Dr. Cherie Bayer, with the American Jersey Cattle Association (AJCA).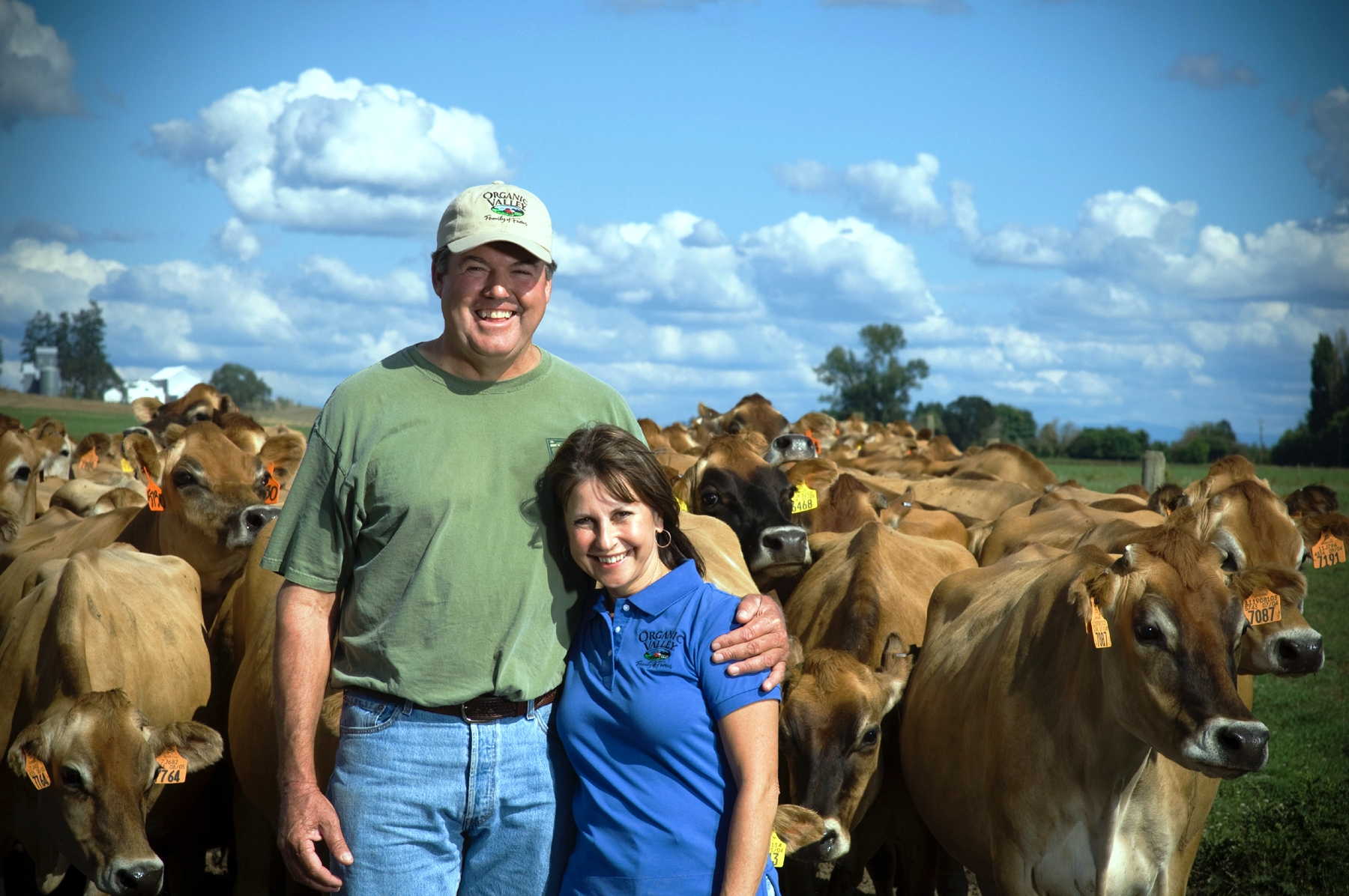 Oregon's Dan and Judy Bansen will tell Expo how they built a top Jersey herd.
Bayer's group is sponsoring Bansen's appearance at Expo at 2 p.m. on Wednesday, Oct. 1. Bansen will tell how his family's Forest Glen Jerseys rose from a herd of unregistered dairy cows to a highly profitable milk-producing business. The operation also holds a globally recognized brand of Registered Jersey™ genetics based on their performance in other herds.
"Dan is one of our best people," Bayer says.
It's the fourth time a candidate from the American Jersey Cattle Association has been selected for Expo's Virtual Farm Tour.
Each year, 10 to 15 applicants vie for one of the eight Virtual Farm Tour slots, says Liz Matzke, who handles the program for World Dairy Expo. Hopeful organizations begin submitting their candidates as soon as Expo ends each autumn. In submitting a candidate, they've got to show that their applicant has a unique hook that makes him or her stand out.
In Bansen's case, it was not only how his family built its herd but how Forest Glen Jerseys became one of the top breeders of Jersey bulls for A.I. The dairy also transitioned to organic production 12 years ago.
Once an organization gets the good news that its candidate has been selected, it gets to work. (It also pays $500 to help Expo cover advertising costs.)
For Ohio-based Bayer, that meant a trip to Oregon and two days of videotaping operations, shooting still photos and interviewing Bansen. Then it was back home to Ohio to create a PowerPoint presentation with embedded video.
Bansen will narrate the presentation live at his Oct. 1 Virtual Farm Tour. There's no cost to attend the session.
The cost to produce Bansen's presentation may reach $3,500, Bayer estimates. That's counting the cost of travel and lodging for shooting the video in Oregon, the time needed to produce the final presentation in AJCA's Ohio office, and bringing Bansen to Madison. But it's worth it, says Bayer.
"We get a lot of publicity by being a sponsor," she says. "It's a good PR tool for us externally and also for the people we've featured. We get so much more than just that one hour in Madison."
Bayer believes the Virtual Farm Tours expand the educational offering at Expo. "Really," she says, "more companies should at least consider participating in this program."
Read more about Expo's upcoming Virtual Farm Tours at: http://www.world-dairy-expo.com/nws.display.cfm?RecordId=360.