Published on:
17:14PM Apr 27, 2009
The grains closed lower. Corn, soybeans and wheat were all sharply lower overnight.    Fears over "swine flu" weighed on commodity and financial markets across the globe. The media continues to sway back and forth on the issue and this was reflected in the prices today. All three markets rallied sharply after the open. Soybeans and wheat were unable to hold these rallies and both settled near their lows for the day. Corn was supported as many were looking for planting progress to be 15-20% planted. Corn came in at 22% planted, which was near the higher end of estimates, and this compares to 9% a year ago and 28% average. Of the major states; Iowa, Missouri, Nebraska and Minnesota jumped significantly with Iowa, Minnesota and Nebraska well ahead of average. This was able to offset the states of Illinois, Indiana, Ohio and Michigan. Soybeans were 3% planted versus 2% a year ago and 5% average. Spring wheat remains well behind at 15% versus 32% last year and 36% average. Winter wheat was rated 45% Good-to-Excellent compared to 43% last week and 46% last year.
Corn planting came in higher than many were expecting. The western belt remains well ahead of average, and the eastern belt is falling behind. Planting progress should pick up in the eastern belt this week and slow in the western belt. Although this is not ideal planting weather, it is not bad. As we have seen, modern technology many farmers to plant nearly 24 hours a day. This means we can catch up very quickly. Many areas of the belt are receiving 2-4 day windows of dry weather, and farmers are taking advantage. Once again, this is not ideal weather but it is not nearly as bad as last year. As long as corn can "keep average planting pace" going forward, corn should continue to struggle on rallies. 
Wheat conditions continue to improve for the winter wheat crop and planting remains well behind average for the HRS crop. If the HRS cannot pull the other classes higher, winter wheat prices should continue to break as we head into harvest. Without corn, soybeans or HRS wheat rallying, we could see futures approach $4 near harvest. July SRW futures hit a high of $5.50 ½ and HRW futures hit a high of $5.98 today. These were the levels we hoped wheat could rally to. We might not see those levels again until after harvest. If we do, I would definitely get caught up on sales if you have not done so.
Soybeans closed very weak today. The Commitment of Traders Report (COT) on Friday showed the funds long 70,000 contracts of soybeans and short 45,000 wheat and 30,000 corn.   If China does not continue to support the market, we could have seen the highs for the year. So far, China has been here to support every soybean break this year. Now that we have turned the funds from large "shorts" to large "longs", it will be very important that China continues to support the soybean market on these large breaks. With the majority of China's recent soybean purchases placed in the new crop and nearby basis levels remaining under pressure, we could be seeing their '08-09 purchases come to an end. Once again, I have no idea what China will do. I do know that if China doesn't support the soybean market from here, this "bull market" will need some fresh news to keep the 70,000 longs from exiting their positions.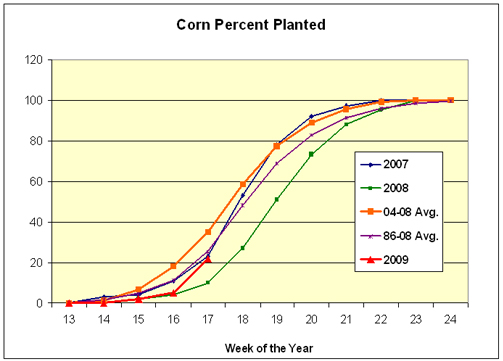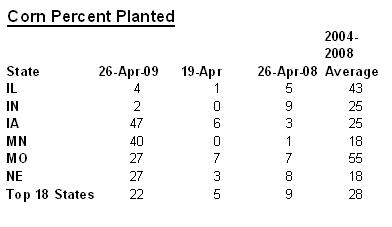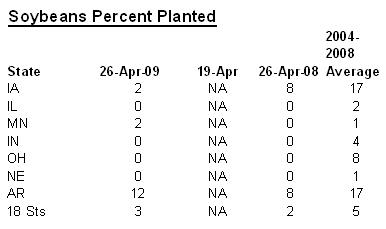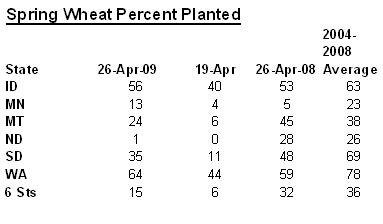 Go to http://www.ehedger.com/sign-up/ for a free two-week trial that includes our hedging recommendations, trades of the day, market recaps or to simply open an account.
Trading commodity futures and options involves substantial risk of loss and may not be suitable for all investors. The market information contained in this message has been obtained from sources believed to be reliable, but is not guaranteed as to its accuracy or completeness. Market information may not be consistent with current or future market positions of E Hedger, its affiliates, officers, directors, employees, or agents. Recipients assume the risk of reliance on and indemnify and hold E Hedger harmless for any and all losses, costs, or tax consequences incurred as a result of their use of market information.