Published on:
12:04PM Aug 27, 2009
We should be grateful for the thick clouds. Any precipitation after weeks of hot sun is more than welcome. Sucking pests like the weather just as much as crops. Aphids are special threats, multiplying at incredible speeds. These small and soft-bodied critters can be more persistent than the most unwanted human guest. They are incredibly hardy when it comes to surviving almost indefinitely in the most trying of circumstances.
All veteran farmers I know are disturbed about how aphid resistance has jumped in recent times. There is a widespread belief that systemic insecticides are to blame. Things were fine as long as neonicotinoids were restricted to seed dressing. Foliar sprays of this chemical group may have become too much of a good thing. Certainly, their repeated use, sometimes at sub-lethal doses, have complicated matters.
I am suspicious about the alacrity with which neonicotinoid patent owners now rush to launch aphid-resistant varieties of crops. Proprietary varieties imprison farmers and can be simply unaffordable as well. Financial reports published by stock exchanges show that agri-input suppliers make far more money than any of their typical customers. It is time to take a stand. What better time could there be than this aphid resistance story?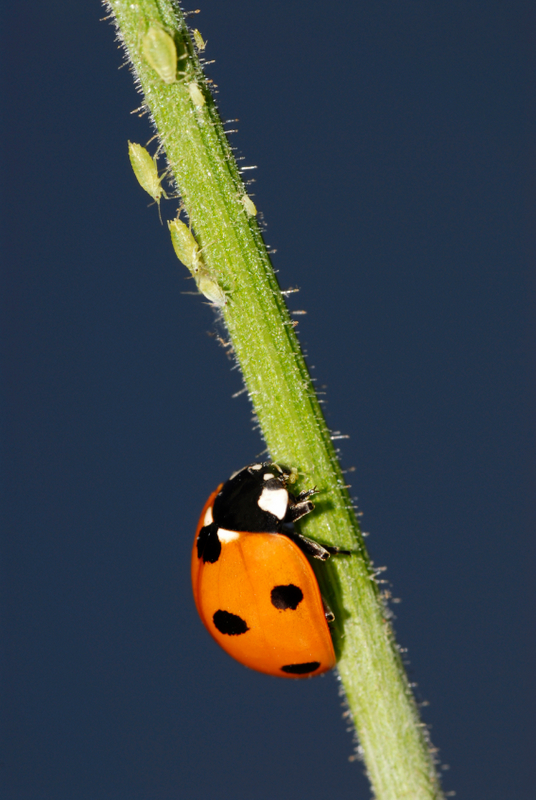 It can take some time for a predator population to gain the strength of numbers. One way to deal with this is to have a rearing facility at hand. The other and more universal route is to choose chemical insectides that leave pollinators, parasites, and predators alone.  Here is a prime advantage of Endosulfan. The generic that activists love to hate is the friend of farmers in search of friendly insects. Endosulfan has inherent strengths in keeping aphid numbers reasonably low. Its blend with predators is just what an IPM doctor would order. The chemical structure of Endosulfan makes it nearly perfect for the control of pest colonies that have begun having systemic insecticides as breakfast beverages.

What is your experience with aphid resistance? Write and help me deal with this menace in India.