Published on:
11:18AM Feb 17, 2012
Bombarded with the daily flow of news and information? Keep your eyes on margin management and use available tools.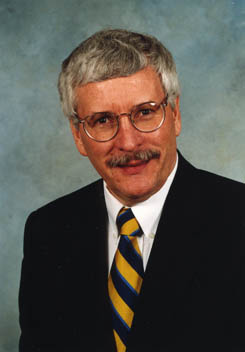 By Ron Mortensen, Dairy Gross Margin LLC
In this technology-driven world, the news just keeps coming at faster and faster speeds. And there is more and more of it. Email, texts, newsletters, magazines and good old word of mouth all bombard us with news. Sometimes it is good, sometimes it is bad. When the market is down, all we hear is bad news. When the markets are good, all we hear is the good news. European news, Greece, the economy, unemployment and politics seem to dominate the major news channels.
What to do with the information flow? Some may be important, while some is just noise. How do you separate the wheat from the chaff?
Sometimes the information flow is a way to confirm what has happened, but it is not a good predictor of the future. Look at the news and see how the various markets respond to that news. Sometimes markets respond to bearish news with a bounce. Sometimes bullish news gets a big push lower in the markets. It comes back to a market classic—buy the rumor, sell the fact. In that case, maybe it is time to move on and pay attention to the next market moving piece of information.
Given the constant flow of information and opinions, what are you to do? Sometimes it is best to worry simply about your operation and what your goals are. Keep watch over your profitability, your margins. Forget about how the information world is bombarding you with all sorts of bullish and bearish factoids!
The tools are out there--options on milk, corn and soybean meal are all available to you. Without worrying about market highs and lows, simply think about protecting cash flow. A simple options strategy will protect from milk prices moving lower and leave the top open if prices move higher. If you buy a call option on corn, you will be protected if prices move higher and benefit in the cash market if prices move lower. The bottom line is--manage your margin. LGM-Dairy is not available at this time but similar risk management results can be achieved by using options. The benefit of LGM-Dairy is the cost of the premium is cheaper.
Feed Facts I - South American Weather 
Weather in Argentina and southern Brazil is having the biggest impact on potential world feed supplies. Rainfall for December registered 2 to 4 inches below normal for most of Argentina and southern Brazil. This was worse than the drought of 2008-2009. In January, southern Argentina received above normal rainfall, but the main growing areas received near normal rainfall. So far in February, rain for Argentina has been near normal. Temperatures have generally been normal or above normal. Most traders believe Argentina has stabilized. The risk is second crop corn and soybeans will need good rains until April.
Southern Brazil and Paraguay are now the areas of concern. Rainfall departures from Dec. 1 to Feb. 12 indicate most areas in Parana, Rio Grande do Sul and Paraguay have had rainfall deficits of 5 to 9 inches. The trade will continue to monitor reports from this area. If we do get a significant reduction in the soybean crop in South America, it will force the market to bid for more soybean acres in the United States. 
Feed Facts II - USDA Baseline Projections
As usual, the USDA publishes long-term estimates in February. Most traders ignore them because this is not based on any survey. The markets may trade the information for a few days. Highlights in the USDA baseline projections for 2012 include projected corn planted acres at 94 million with 86.8 million harvested. Yield is projected at 164 bu./acre, making a 14.2 billion-bushel corn crop. Projected ending stocks would be 1.68 billion bushels versus this year's current estimate of 801 million bushels. Soybean planted acres are projected at 74 million acres, with harvested at 73.1 million acres. Using a yield of 44 bu./acre gives a 3.2 billion bushel crop and ending stocks of 209 million bushels.