Published on:
16:51PM Dec 11, 2014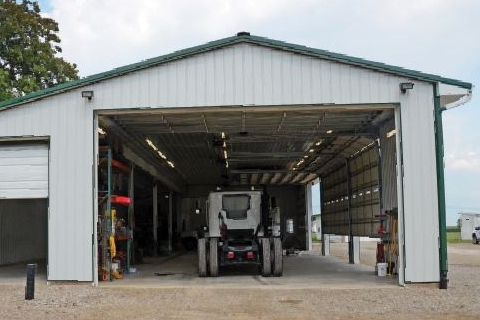 My journey as Farm Journal machinery editor began more than eight months ago. It has been a rewarding and exciting past eight months as I have taken each opportunity to soak in all of the information from our broad and progressive equipment industry. 
However, my journey with machinery began long before my current position. Some of my fondest childhood memories involve machinery, especially the tractor my dad and grandpa used to feed hay. The little tractor wasn't fancy, but atop the seat, I learned many life lessons. One of those lessons was each season brings change and opportunity. As we move into 2015 with lower commodity prices and the uncertainty of Section 179, the machinery and equipment industry will experience change and opportunity with the used equipment market. 
As we move into the next year, upkeep and maintenance on your existing machinery and equipment will play a vital role. It's important to inspect your equipment during the off-season to prevent unnecessary breakdowns in-season. Titan Machinery recently released the following service facts regarding their UPtime maintenance program. These tips apply to all farmers looking to inspect and provide maintenance to the fleet during the off-season. Be sure to keep these five tips in your back pocket this winter. 
1. Knowledgeable service. Choose technicians that are factory-trained and experienced. 
2. Increased productivity. Well-maintained machines are more efficient-resulting in more year of service life for their equipment fleet.
3. Problem Prevention. Detecting a problem during the off-season can prevent larger and more expensive repairs when you need your equipment most. 
4. Opportunity for upgrades. Use the off-season to install software and other upgrades. 
5. Precision. Proper adjustments on an annual basis will keep your GPS and precision equipment accurate in the field.