Published on:
09:51AM Aug 01, 2010
My work seems to follow me wherever I go–even when I am on vacation. It's probably because I love what I do, and I love farm machinery.
So it really shouldn't have been a surprise while walking around the Porsche museum in Stuttgart, Germany, that I got up close to a tractor… a Porsche tractor.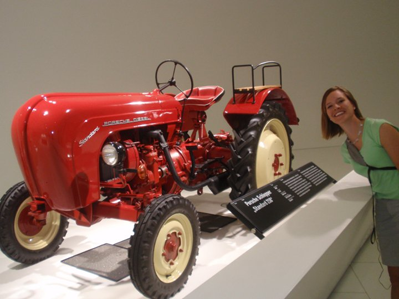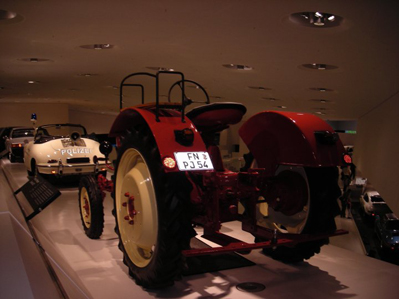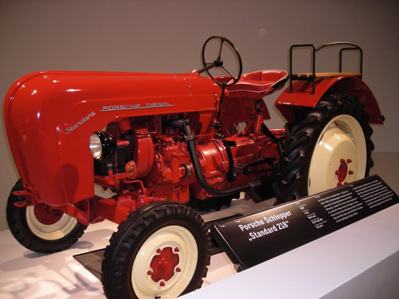 "Ferdi" Porsche started designing a tractor in the early 1930s. Porsche began to manufacture tractors in 1934 and continued until the early '60s. The company's models included: Porsche Type 110; Porsche AP Series; Porsche Junior; Porsche Standard; Porsche Super; Porsche Master; Porsche 312; Porsche 108F; and Porsche R22.
The Porsche design included a hydraulic coupling between engine and transmission. It's reported the engineers believed that farmers were not able to clutch properly when shifting gears. The hydraulic coupling was a design criteria and requirement of all Porsche-Diesel engines used in tractors until the last model produced in 1963.
Porsche had a four-wheel-drive tractor at least on the drawing board as early as 1946.
Between 1956 and 1963 more than 125,000 Porsche-Diesel tractors were produced. In the same time frame, the American Porsche-Diesel Corporation sold approximately 1,000 Porsche-Diesel tractors in North America. Most of those tractors were sold on the east coast and Canada. At that time, a brand-new Junior cost about $1,750 and a Super cost about $3,600.
You can learn more at the web site for the Porsche Diesel North American Registry

I'd like to thank our friend Martin for being a great tour guide and host!