Published on:
16:29PM Feb 24, 2009
The ag machinery and automotive industries have swapped features in the past—just look at standard equipped radios all the way to continuously variable transmissions. But here's the newest technology bridge: hydrogen fuel cells.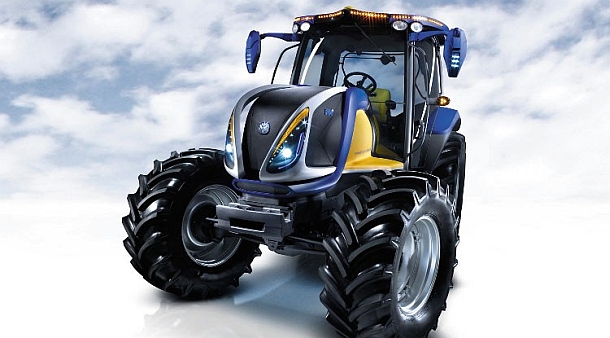 The NH2 is New Holland's prototype hydrogen-powered tractor. If you look closely, you can tell the styling is based on the T6000 Series, but underneath the hood the combustion engine is replaced with fuel cell technology that can power the tractor for 1.5 to 2 hours. The fuel cells convert compressed hydrogen back into electricity to drive the electric motors powering the drive train and auxiliary systems.
New Holland sees the ag workhorse as completing the energy cycle on the farm. The hydrogen required to power the NH2 will be generated on the farm using electrolysis of water. The electricity required for the process of electrolysis will be supplied by renewable sources: wind power, solar power or biomass. The tractor only emits water vapor.

You can see a video posted to YouTube from Farmer's Weekly here:
 
The NH2 is a working prototype with 106 hp, and engineers are hopeful the next generation will have an increased work capacity of 8 to 9 hours before refueling. The project carries over knowledge from New Holland's parent company Fiat and its automotive division.
The tractor made its public debut at the SIMA show in Paris.
For a list of all the innovation winners click here.