Published on:
08:46AM Nov 08, 2010
Equipment Technologies, located in Mooresville, Ind., manufacturers the Apache line of self-propelled sprayers. The company's manufacturing and assembly area totals 108,000 sq. ft. Equipment Technologies outsources most of its components to focus on assembly.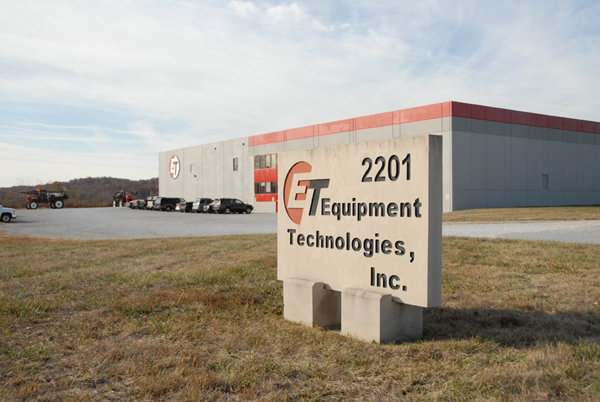 The first step for the machine's assembly is the frames are positioned and are already laser cut and loosely bolted together.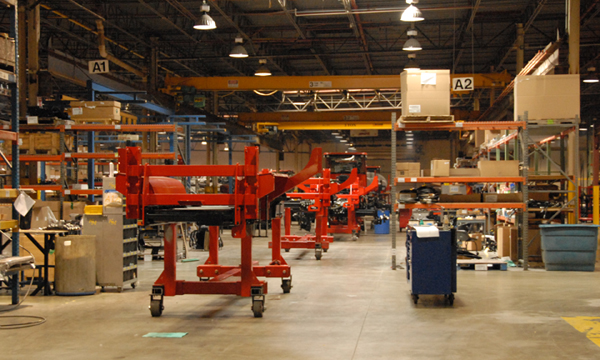 The next step is the hydraulic and electrical lines as well as the engine are added to the frame.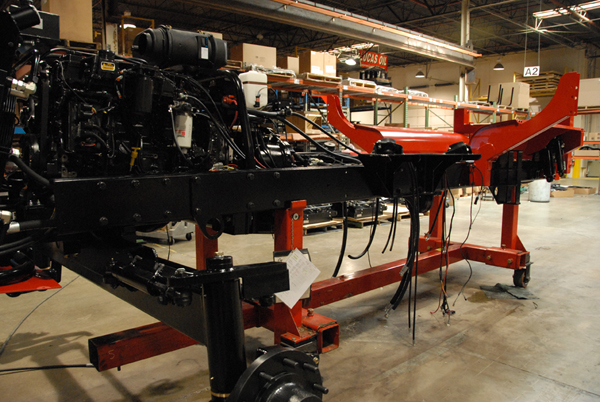 In the following station, the rear axle assembly is bolted on, the cab is added, which has already arrived at the facility with the steering column, wiring, and HVAC system installed.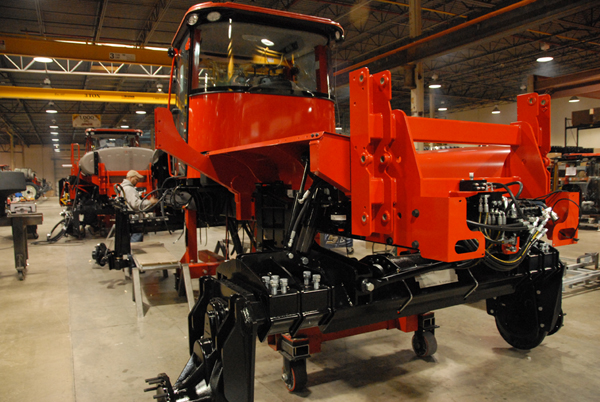 Then, the last of the larger components are added. The ladder and entry is built on, the fuel tank is positioned, the product tank is installed and the back rack assembly and H bar are attached.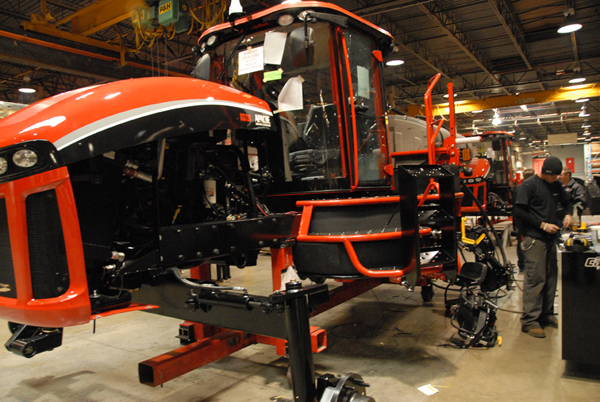 In the final station, it can take 15 to 20 minutes to mount the boom sides, and in this final station the plumbing is completed, all of the fluids are added to the machine and the tires are mounted. The sprayer is started for the first time, and then proceeds to  the quality control area where each component and system are tested.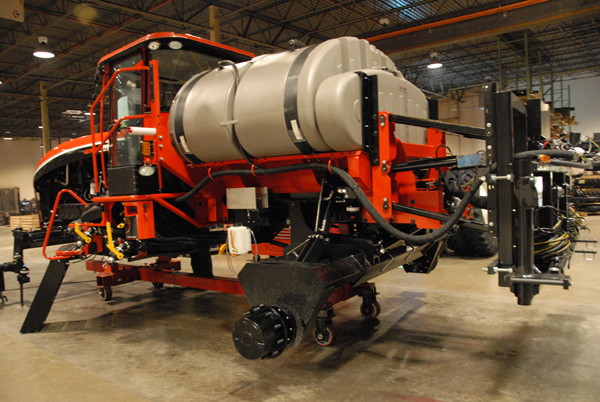 For more, visit Equipement Technologies.