Published on:
21:31PM Oct 10, 2014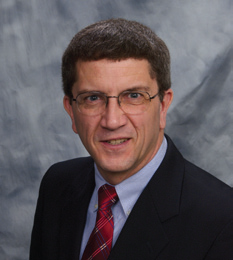 Market Watch with Alan Brugler
October 10, 2014
Another Report In The Bin
US producers are very focused on getting record corn and soybean crops out of the field and into the bin right now. Any grain bin, anywhere close to the field. This is literally a bin busting crop, pushing the limits on storage capacity. On Friday, we had another USDA confirmation of the size of those crops for not only the US but the rest of the world. The report itself will of course go into the dust bin of history, a phrase attributed to Leon Trotsky during the Bolshevik revolution in 1917 Russia. It implies no longer being important or driving events. The focus shifts to the November crop report and whether in fact USDA will again raise projected corn and soybean yields.
Corn posted a second consecutive weekly gain! It was up 3.33% for the week despite a bit of a give back following the USDA reports on Friday. USDA raised projected national average yield to 174.2 bpa, but trimmed about 700,000 acres from both planting and harvested area. That limited the production number to 14.474 billion bushels. The yield figure was smaller than the trade averge guess, but the acreage reduction was also smaller. The bearish reaction came from the 79 million bushel rise in ending stocks and the 10 cent cut in projected national average cash price, to $3.40. The Commitment of Traders report on Friday afternoon showed the large spec funds trimming their net long by 11,993 contracts in the reporting week ending 10/7/14. They were still long 73,093 corn contracts, including options.
 

Commodity

 

 

 

 

Weekly

Weekly

Month

09/19/14

09/26/14

10/03/14

10/10/14

Change

% Change

Dec

Corn

$3.32

$3.23

$3.23

$3.34

$0.108

3.33%

Dec

CBOT Wheat

$4.75

$4.74

$4.86

$4.99

$0.128

2.62%

Dec

KCBT Wheat

$5.60

$5.64

$5.68

$5.78

$0.098

1.72%

Dec

MGEX Wheat

$5.35

$5.33

$5.44

$5.53

$0.098

1.79%

Nov

Soybeans

$9.57

$9.10

$9.12

$9.23

$0.102

1.12%

Oct

Soybean Meal

$324.10

$307.20

$308.00

$339.30

$31.300

10.16%

Oct

Soybean Oil

$32.46

$31.92

$32.29

$32.28

($0.010)

-0.03%

Oct

Live Cattle

$155.63

$158.45

$162.40

$164.90

$2.500

1.54%

Oct

Feeder Cattle

$228.73

$233.10

$240.88

$240.50

($0.375)

-0.16%

Oct

Lean Hogs

$105.98

$106.53

$105.60

$109.45

$3.850

3.65%

Dec

Cotton

$64.39

$61.89

$62.47

$64.10

$1.630

2.61%

Dec

Oats

$3.37

$3.29

$3.42

$3.43

$0.005

0.15%

Nov

Rice

$12.70

$12.82

$12.59

$12.59

$0.000

0.00%
Soybean futures also showed a small gain of 10 1/4 cents, thanks to a big rally on Monday. Rising production forecasts are still a bearish feature, with USDA showing a 47.1 bpa national average yield. The production estimate only rose 14 million bushels from the Septeber report, due to a 700,000 cut in projected harvested acres. S export sales commitments for soybeans are record large for this date. USDA did not increase projected exports in the Friday report, preferring to wait for evidence that it is all getting shipped. Global soybean ending stocks for 2013/14 were reduced 420,000 MT from the prior month, due to the cut in old crop US stocks. New 2014/15 world stocks were hiked again to 90.67 MMT, a record level. The Friday night CFTC report shows the large spec funds getting more bearish by 9,243 contracts last week. They were net short 34,457 contracts as of October 7.
Wheat futures were higher again this week. Chicago was up 2.6% on top of 2.4% the previous week. Weekly export sales were below the lowest trade estimate on Thursday, which caused a double digit correction that day. On Friday, USDA provided some bullish input, cutting projected US ending stocks to 654 million bushels from the prior 698 million bushel figure. Production was increased 5 million bushels as expected (Small Grains report on September 30), but USDA raised projected HRS and SRW exports and bumped up estimated wheat feeding by 25 million bushels as well. The 25 mbu hike in the export projection was justified by a 3.79 MMT drop in projected world ending stocks. USDA is anticipating more than a 10 MMT rise in world wheat feeding due to poorer quality wheat in the EU.
December Cotton futures were up 2.61% this week. The surging US dollar made US cotton more expensive for foreign buyers, and weekly export sales dropped. On the bull side of the equation, USDA cut projected US average cotton yield to 790 pounds from 803 pounds, reducing the production estimate to 16.26 million bales. Exports and mill use assumptions were UNCH, resulting in an ending stocks drop to 4.9 million bales. The estimated cash cotton price was trimmed another 4 cents per pound, to a midpoint of 60 cents. The average world price for October 10-16 will be 49.71 cents, resulting in potential LDP payments of 2.29 cents per pound.
Cattle futures set new all time highs, but sold off into the weekend for a net gain of 1.54%. Wholesale beef prices had a very strong showing, with Choice boxes up 3.9% for the week. The Select boxes were up 3.7% at a weekly gain of $8.38/cwt. Cash cattle trade developed at $164 on Friday, with carcass trades variously reported at $258-262. Weekly estimated slaughter was 7.7% smaller than the same week in 2013, with beef production down 5.3%. Beef production for the YTD is down 6.1%, with slaughter down 7.1%. Higher carcass weights make up the difference, with the weekly estimate 22# higher than the actual Oct 12 number from last year. The large managed money spec funds added 1,075 new long positions in cattle futures during the week ending 10/7. They were net long 111,944 contracts as of 10/7.  
Hog futures were up a healthy 3.65% this week. Thus far in 2014, hog slaughter is off 5.4% from the same point in 2013. Slaughter this past week was down 6.4% vs. year ago. Pork production is only down 1.7% YTD, due to higher carcass weights. Carcasses are currently running 5# above year ago.  Pork carcass cutout values lost a little ground this week, down 0.9%. The loin primal lost 8.56% for the week. On Friday, USDA revised projected 2015 pork production upward by 600 million pounds, trimming the average price for live hogs by $4.50 per cwt.
 Market Watch
USDA will be closed on Monday for the Columbus Day holiday, delaying the usual export Inspections and Crop Progress reports to Tuesday and deferring weekly Export Sales until Friday.  The weekly EIA energy reports are also expected to be delayed until Thursday from their usual Wednesday slot. The futures markets will trade normal hours all week. October hog futures will expire on Tuesday. NOPA crush is tentatively scheduled for Wednesday.
Visit our Brugler web site at http://www.bruglermarketing.com, find our iPad app "AgMarket" in the Apple app store, or call 402-697-3623 for more information on our consulting and advisory services for farm family enterprises and agribusinesses.
There is a risk of loss in futures and options trading. Past performance is not necessarily indicative of future results.
Copyright 2014 Brugler Marketing & Management, LLC