Published on:
20:23PM Sep 27, 2014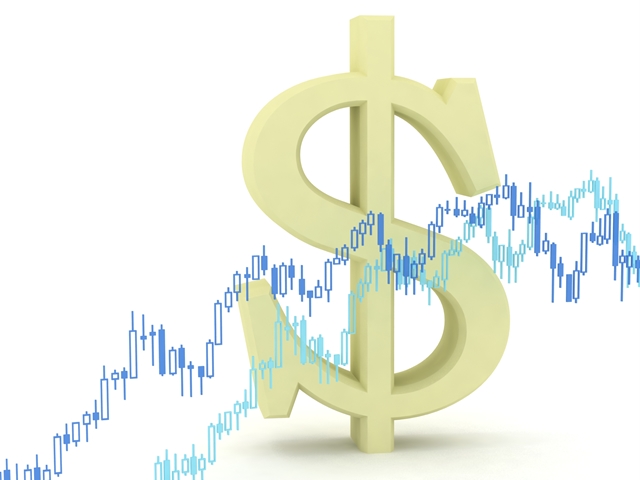 Market Watch with Alan Brugler
September 26, 2014
Different Directions
If memory serves me, Charles Dickens wrote a novel in the mid-1800's titled A Tale of Two Cities. It had something to do with London and Paris, but these days we might as well be talking about grain and livestock income. Farm incomes for grain producers are going to drop significantly in 2015 despite some pretty impressive hedging efforts. Livestock producers, on the other hand, are looking at a perfect storm of tight supplies, much cheaper input costs (feed) and some unexpected limitations on expansion plans due to disease management issues. Income in the livestock sector of the US economy will be record large. We do have to remember that these are pendulums, and the market tends to swing too far in one direction until it gets confirmation of a change of supply/demand balance, and then tends to swing too far the other way. 
Corn ended the week 2.6% lower and is now down 33 cents since September 5. YTD export commitments are 31% of the USDA full year forecast. They would typically be 35% by now. The price is low enough, but end users know better than to jump in front of a freight train. Actually, having a sufficient number of trains and barges is a big problem with record large production.  The Commitment of Traders report shows the large spec funds net long 81,536 corn contracts, including options. That was down 5,509 from the previous week.
  Commodity         Weekly Weekly
Month  09/05/14 09/12/14 09/19/14 09/26/14 Change % Change
Dec Corn $3.56 $3.39 $3.32 $3.23 ($0.085) -2.56%
Dec CBOT Wheat $5.35 $5.03 $4.75 $4.74 ($0.003) -0.05%
Dec KCBT Wheat $6.29 $5.93 $5.60 $5.64 $0.035  0.62%
Dec MGEX Wheat $6.12 $5.78 $5.35 $5.33 ($0.018) -0.33%
Nov Soybeans $10.22 $9.85 $9.57 $9.10 ($0.468) -4.89%
Oct Soybean Meal $357.30 $338.50 $324.10 $307.20 ($16.900) -5.21%
Oct Soybean Oil $32.28 $32.55 $32.46 $31.92 ($0.540) -1.66%
Oct Live Cattle $159.75 $156.28 $155.63 $158.45 $2.825  1.82%
Oct Feeder Cattle $224.38 $225.93 $228.73 $233.10 $4.375  1.91%
Oct  Lean Hogs $105.63 $105.70 $105.98 $106.53 $0.550  0.52%
Oct Cotton $66.08 $70.61 $65.81 $62.48 ($3.330) -5.06%
Dec Oats $3.45 $3.48 $3.37 $3.29 ($0.085) -2.52%
Dec Rice $12.49 $12.79 $12.70 $12.82 $0.115  0.91%
Soybean futures were down 4.9% for the week. USDA is showing nearly a third of  year of global use already sitting in the bin before the 2015 US harvest.  The trade is afraid it will get worse, with yield reports mostly glowing thus far. On the bullish side, US export sales commitments for soybeans are record large for this date. USDA put the weekly figure for soybeans at 2.565 MMT. That is 94 million bushels sold in a single week.  Soybean export sales commitments (shipments and contracts) already cover 61% of the USDA forecast for the year. They are well ahead of the 51% average for this date. Crushers and exporters will need producers to sell huge quantities of soybeans between now and January. The Friday night CFTC report shows the large spec funds getting less bearish by 10,038 contracts last week.  The crushers are long 1.8 billion bushels of futures. That would be more than half of the US crop, although some of those positions are likely covering South American business.
Wheat futures were mixed this week, with KC HRW higher. Weekly export sales were still slow, although a surprise sale of SRW to Egypt suggested prices might be low enough for now. Export commitments (shipments plus outstanding sales) total 53% of the much reduced USDA forecast for the entire year. They are running ahead of the 51% average for this date. Spec funds trimmed their net long position in KC wheat by 795 contracts last week, and also extended their big net short in Chicago by another 11,662 contracts.
October Cotton futures dropped 5.06% this week after losing 6.8% the week before. The surging US dollar made US cotton more expensive for foreign buyers. The Chinese announcement that they would only approve the WTO minimum import quota of 4.1 million bales was bearish, as USDA is carrying them at 8 million for the year. Weekly US export sales were stronger this week at 170,500 RB, more than double the previous week.  US cotton export sales commitments are now 57% of the reduced forecast for the year vs. the 5 year average of 47%.
Cattle futures were up 1.8% for the week, thanks to a limit up move on Friday. Wholesale beef prices were lower this week as tighter Cold Storage numbers were offset by a slower export sales pace. Choice boxes were down 2.5%, with Select boxes down 1.8%. Weekly estimated slaughter was 8.5% smaller than the same week in 2013, with beef production down 6%. Beef production for the YTD is down 6.1%, with slaughter down 7.0%. Higher carcass weights make up the difference. The large managed money spec funds cut 2,373 contracts from their net long position in cattle futures during the week ending 9/23/14.
Hog futures were up 0.52% this week, following a similar small gain last week. Thus far in 2014, hog slaughter is off 5.3% from the same point in 2013. Slaughter this past week was down 1.2% vs. year ago. Pork production is only down 1.6% YTD, due to substantially higher carcass weights. Carcasses are currently running 7# above year ago.  Pork carcass cutout values extended their gains this week, with the average price reported at $118.63 on Friday, a weekly gain of 4.48% .  The Friday night Hogs & Pigs report showed a few more hogs out there than expected, and confirmed that summer death losses were much smaller. The Jun-Aug pigs per litter improved to 10.16, although still down from 10.33 a year ago. Producers are still intending expansion, with the breeding herd at 101.8% of last year.
 
 Market Watch
Hog traders will begin the week reacting to the USDA Hogs & Pigs report. Fund types will be making asset allocation adjustments, with month end and quarter end on Tuesday. USDA will issue the usual export Inspections and Crop Progress reports on Monday. The big reports for the week will be the USDA Grain Stocks and Small Grains reports on Tuesday morning.  Tuesday will also be first notice day for October soybean meal and oil futures. USDA weekly Export Sales will be out Thursday morning.  Friday will mark the expiration of the October cattle options.
GRAIN STOCKS WEBINAR INVITE:
Please register for our Brugler Marketing & Management webinar "September 30 USDA Report Implications" on Tuesday, September 30, 2014 12:00 PM - 1:00 PM CDT at:
https://attendee.gototraining.com/r/7968029186482444290
This will be a live review by Alan Brugler of the September 30 USDA Grain Stocks and Small Grains reports and expected impacts on the October WASDE ending stocks and price estimates. We will also have a quick Tech Talk for corn, soybeans and wheat in this presentation.
Visit our Brugler web site at http://www.bruglermarketing.com, find our iPad app "AgMarket" in the Apple app store, or call 402-697-3623 for more information on our consulting and advisory services for farm family enterprises and agribusinesses.
There is a risk of loss in futures and options trading. Past performance is not necessarily indicative of future results.
Copyright 2014 Brugler Marketing & Management, LLC