Published on:
10:50AM Sep 21, 2009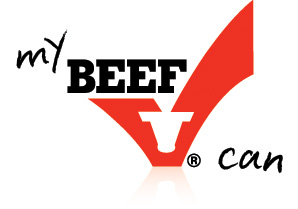 Welcome to the MyBeefCheckoff Can World Dairy Expo blog! The beef checkoff is proud to be a sponsor of the 2009 virtual site. We will be bringing you daily updates from the show next week, as well as important information about YOUR beef checkoff investment.
Did you know that 20 percent of U.S. beef production is derived from dairy cows and dairy steers?
Did you know there are 13 dairy producers on the Cattlemen's Beef Board? The TOTAL dollar checkoff collection last year was about $79 million. The dairy contribution is approximately 14 percent of the total checkoff collection.
That's just one of the reasons that dairy producers need to know about the beef checkoff – you play a vital role in the beef industry, too! When producers can't be everywhere, MyBeefCheckoff can, so stay tuned to the blog this week and next, and we'll tell you more!
And, to get to know your checkoff even better,
sign up
for the dairy version of MyBeefCheckoff News – a monthly e-newsletter highlighting how your investment helps build beef demand.