Published on:
03:07AM Jun 19, 2010
So the other day I see this big diesel pickup with trailer in tow loaded with an impressive assortment of cages. On the door of the aforementioned truck there is a sign which says "Live Animal Trapping."
Now this truck is parked right in front of my neighbor's house and it must be loaded with lots of interesting smells because my dog practically drags me across the street to get a good noseful. He's strong but I am strong-willed so after I manage to drag him away from the truck/trailer we continue our walk and I see my neighbor walking his dogs back to his house. I ask him what critters he has troubling him, (we have all sorts around these parts...possums, skunks, snakes, rats, mice, bratty kids and of course, those dreaded gophers). Well, it was gophers indeed. His wife, who taught me everything I know about catching the little %&%$#@%&%$#@!, (Bet you didn't know I spoke French!), finally had enough and called in the big guns - real a pro. I was told he had already dispatched a dozen or more of the little pests to gopher heaven at twenty bucks a pop. In fact, just the day before he had actually caught one with his bare hands simply by reaching down in the hole and snagging it by the tail. My neighbor said it had been worth it just for the entertainment value. Needless to say I was impressed. I figure the guy could make a pretty decent living around here too because the entire town is built on one big* gopher mound. *(*See illustration below to see just how big).



The perfect gift for Dads grads or that special wild and twisted person in your life! It's Leigh's new Best of Rubes® collection, "The Wild and Twisted World of Rubes." Available now at your favorite neighborhood or online bookstore!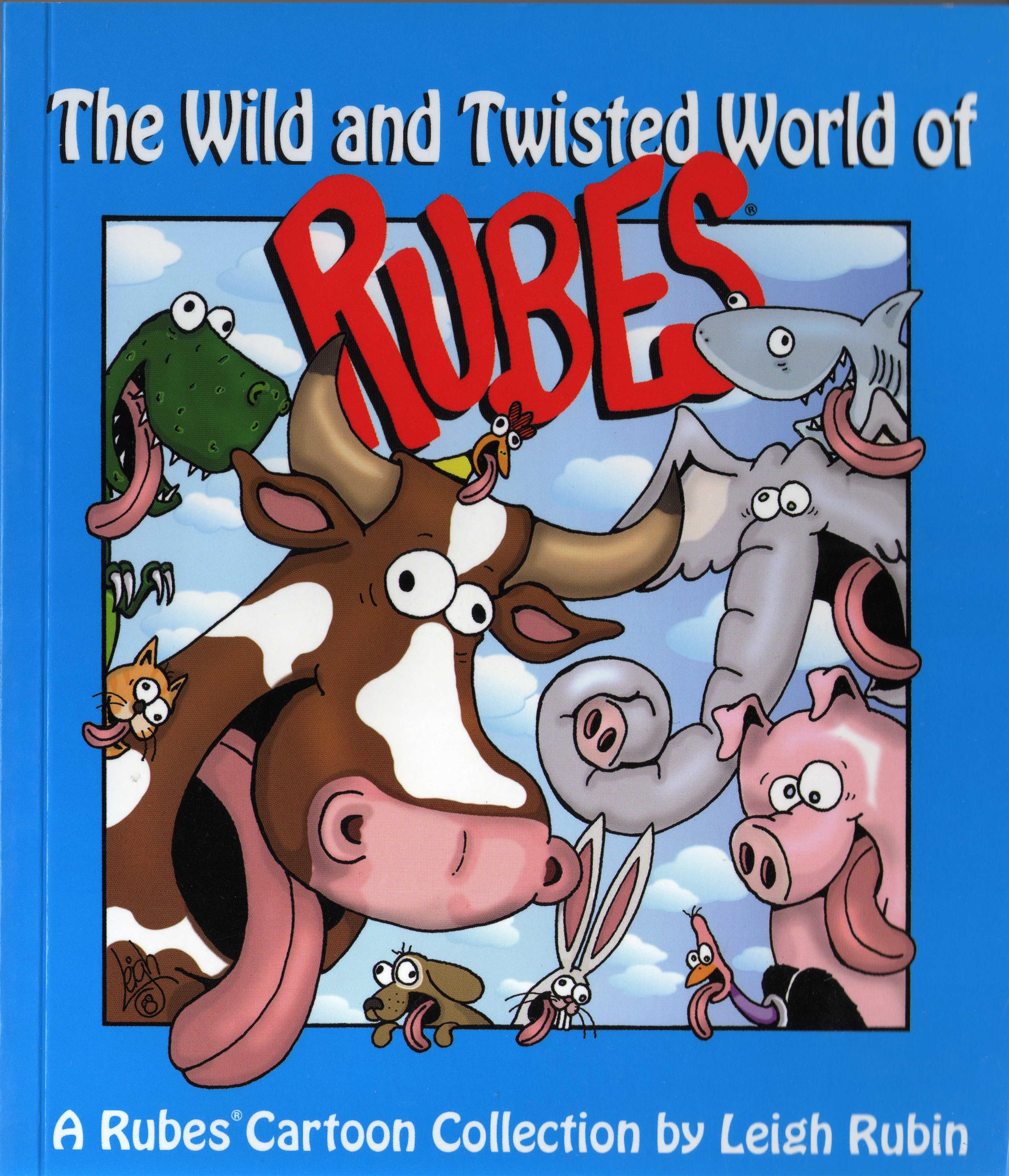 See a new Rubes every day at: www.rubescartoons.com