Published on:
02:56AM Apr 07, 2010
Springtime is here and that means it's time for spring break. Spring is that special time of year when we celebrate the end of a long cold winter and welcome in all the beauty of nature's glorious rebirth. Spring break, on the other hand is a great reason to Party! Party! Party! I wonder how many college kids will forget what they did on spring break, or would like to forget what they did on spring break. Fortunately, thanks to modern technology such as camcorders, camera phones, Facebook and all the other social networking sites those long "lost" memories will live on forever! Just think what priceless moments the young adults of today will be able to share with their future grandchildren! Those little tykes will never believe when they see how many brewskis grandpa could chug so quickly or how grandma, (who also was no slacker when it came to guzzling mass quantities of beer), just loved to share how uninhibited (and firm!) she was by removing her bikini top at every possible opportunity!
In addition to all the fun, spring break is also great for the economy. Besides all the bucks spent on travel, lodging and alcohol it also brings huge amounts of money into the bail bonds business. After all, with so many kids partying to excess it's a given that many parents will be getting those late night calls to come spring their children from the local jail and in some cases I'm sure it will just about break them.

Want to win your very own autographed copy of Leigh's new best of Rubes® collection, "The Wild and Twisted World of Rubes"?! All you have to do is to share the funniest thing to ever happen to you on your farm. To enter the contest just click on the following link and Enter now!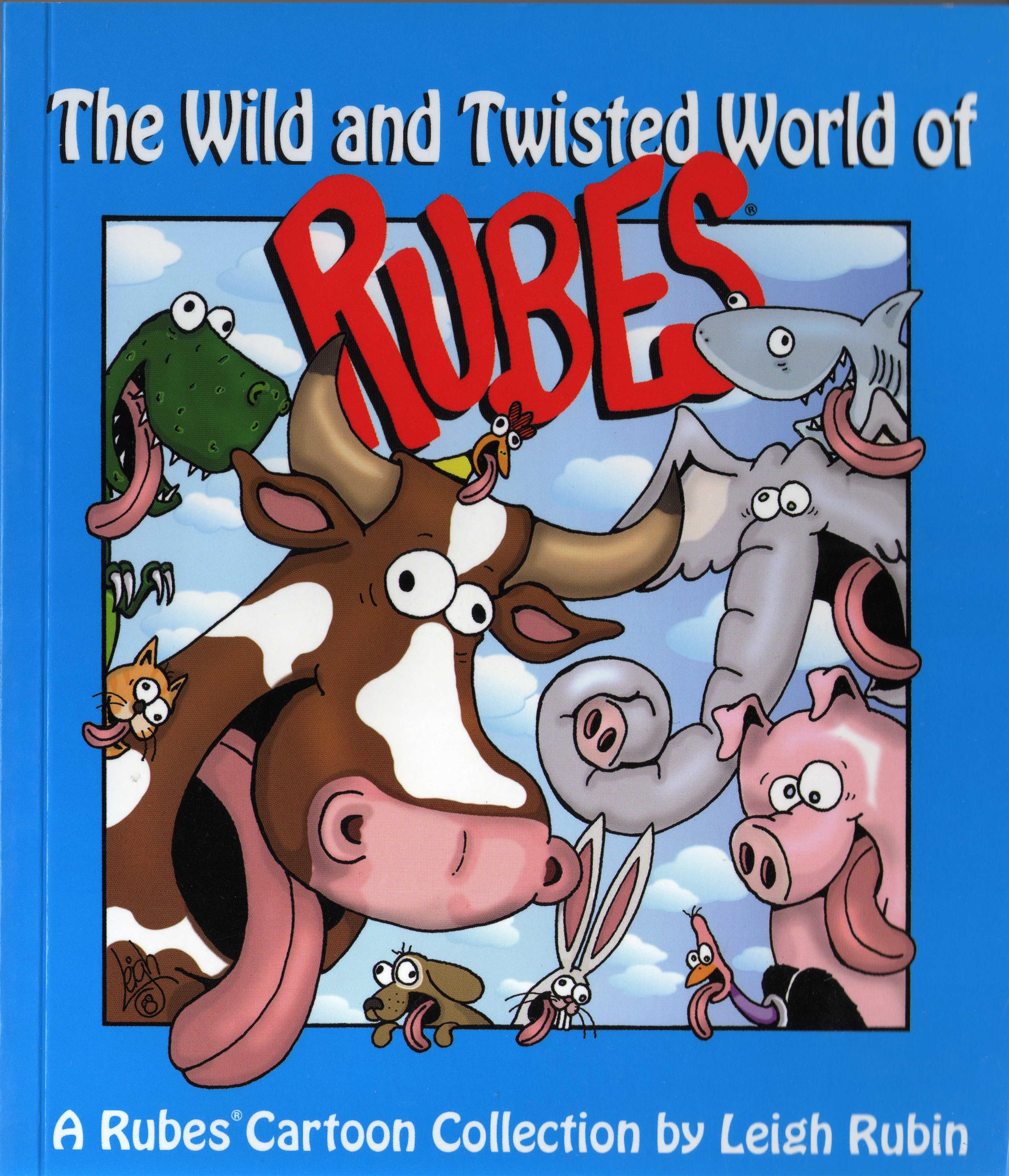 Make  www.rubescartoons.com  your spring break destination!