Published on:
13:48PM Oct 21, 2009
I like surprises. I especially like fun surprises. Big surprises, little surprises, it doesn't really matter, just as long as they are fun. My wife has given me surprise parties on three of my birthdays...30, 40 and 50. (I guess I shouldn't be surprised if she gives me one when I'm sixty, but I might be surprised if she can put up with for that many more years!)
Yesterday I was pleasantly surprised on my flight(s) from Santa Barbara to Seattle to Eugene. Why was I surprised? Because there were no surprises! The flights were all on time, nice and smooth, no delays and there was free micro-brew beer served during the flight and even free chocolate offered as we departed the plane. (Hats off the Alaska/Horizon Air once again!)  I had a very pleasant conversation with the  gentleman sitting next to me, a chemical engineer, and I have to admit I was a bit surprised that I actually (somewhat) understood what he was talking about.  
The last surprise of the day came when I got to my hotel without getting lost. Now that really was a surprise!*
(*In the interest of full disclosure I brought along a GPS unit...)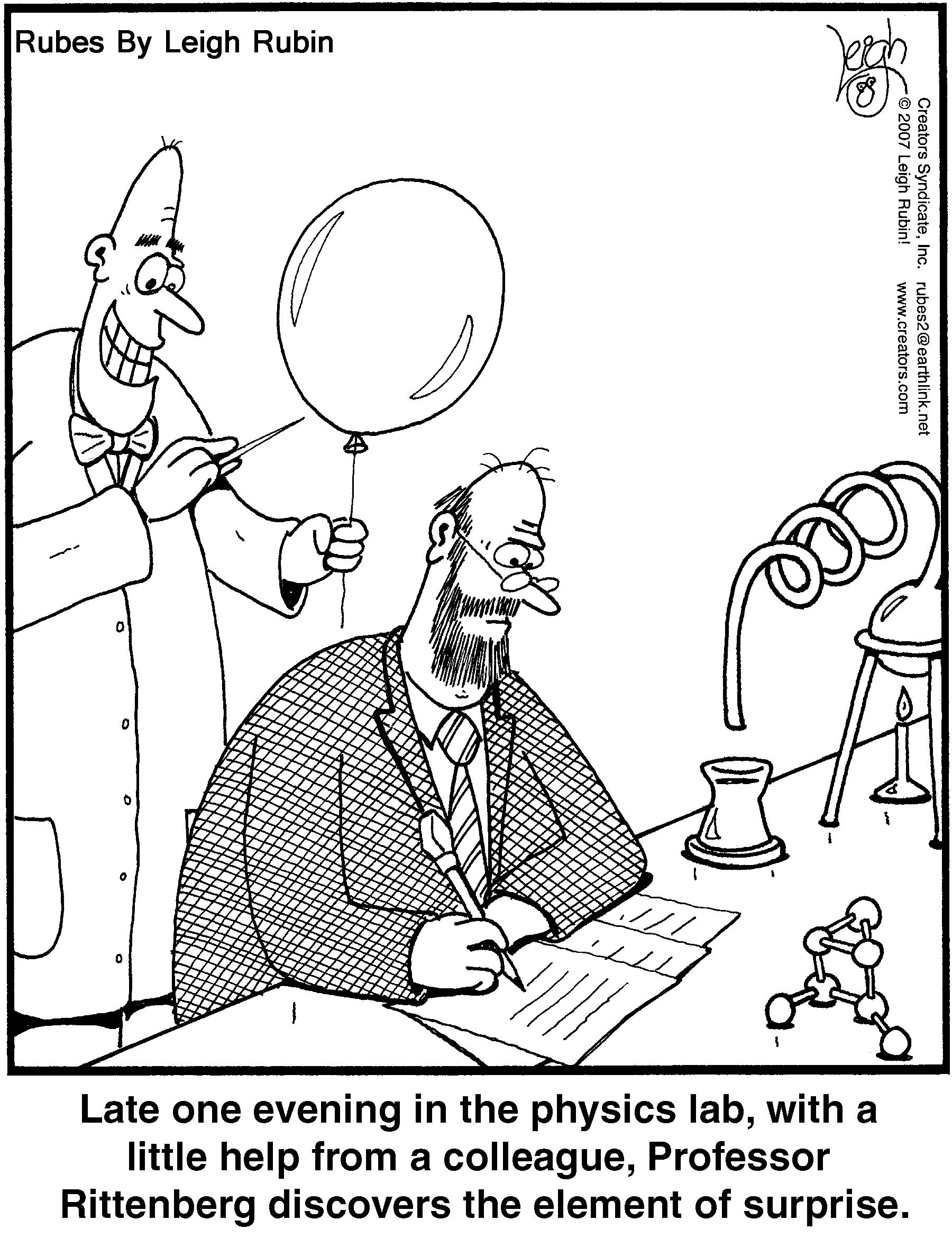 Always lots of fun surprises at:
www.rubescartoons.com
...
If you happen to be around Roseburg or Corvallis Oregon please come on down see the Rubes cartoony show this Wednesday, Oct. 21st in Roseburg and Thursday, Oct, 22nd in Corvallis... For details see
: (You are invited!

 

For details see
:
http://www.rubescartoons.com/events.html)