Published on:
01:27AM Jul 18, 2010
Summer is here and that means I get to enjoy the taste of summer which comes conveniently packaged in the form of summer fruits. Peaches, plums, nectarines and apricots are all just tasty little bits of heaven, but my favorite summer fruit of all is the watermelon, not just because of the sweet, juicy goodness...(that would be enough right there!) But because in addition to all that slurpy deliciousness there are plenty of fond childhood memories of watermelon seed spitting contests. (Face it you just can't get the same distance with a peach pit). Unfortunately many children never will have the opportunity to engage in the joy of launching a seed from across the room and nailing one of their friends or siblings in the forehead with a tiny black projectile because so many watermelons are now seedless, which is kind of sad as seedless watermelons, unable to reproduce, will have to adopt if they ever want to hear the pitter patter of little baby melons running around.
Before you know it there would be no more watermelons reproducing and summer will never again be the same and that really would be a pit-y.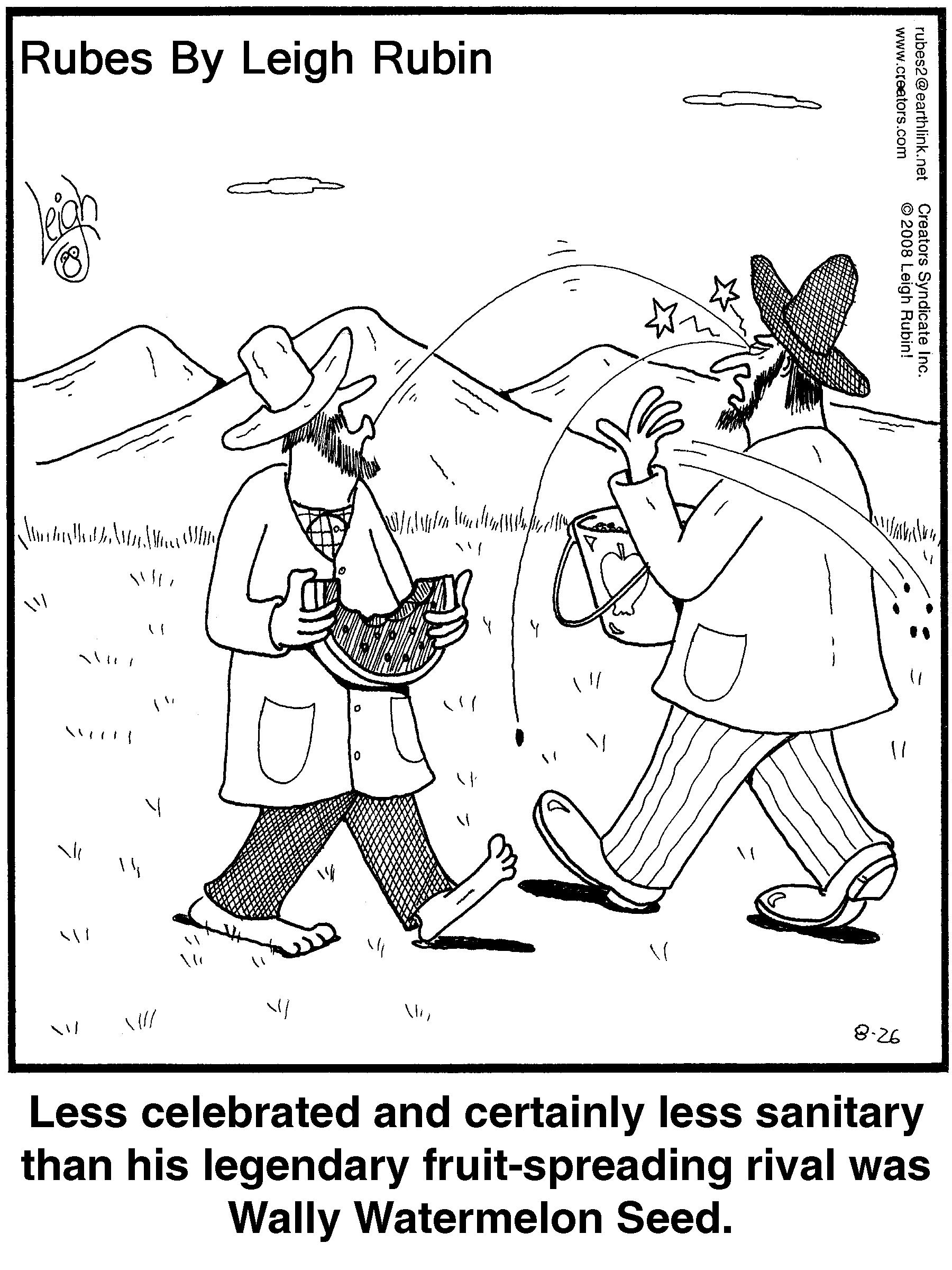 Need a fun summer distraction? Then I have just the thing... It's the hilarious new Rubes® 25th anniversary collection, The Wild and Twisted World of Rubes at: www.rubescartoons.com