Published on:
01:23AM Mar 31, 2010
So I'm walking my dog a couple of days ago when from a distance I see a person bent over by the front curb of a house which was just recently sold. As I got a bit closer I could see this person was pulling weeds. I assumed it was the new owner of the house just doing a bit of yard work. It seemed that when she became aware of my presence she started walking away from me and down the street. She walked down several houses and crossed the street, stopped and then stooped down and started pulling more weeds. As I passed her I jokingly said she was welcome to stop by my house as I had plenty of weeds free for the picking. She just sort of sheepishly shrugged and said that she was a "weedaholic." (Not to be confused with "pothead".) It was one of those rare moments in life where I honestly had no idea how to respond. Fortunately I didn't have to as she then complimented me on how beautiful my dog was (he really is too!) so I thanked her and went on my way. All I could think of was "A person that actually likes to pull weeds?!!!"...I still don't know what say.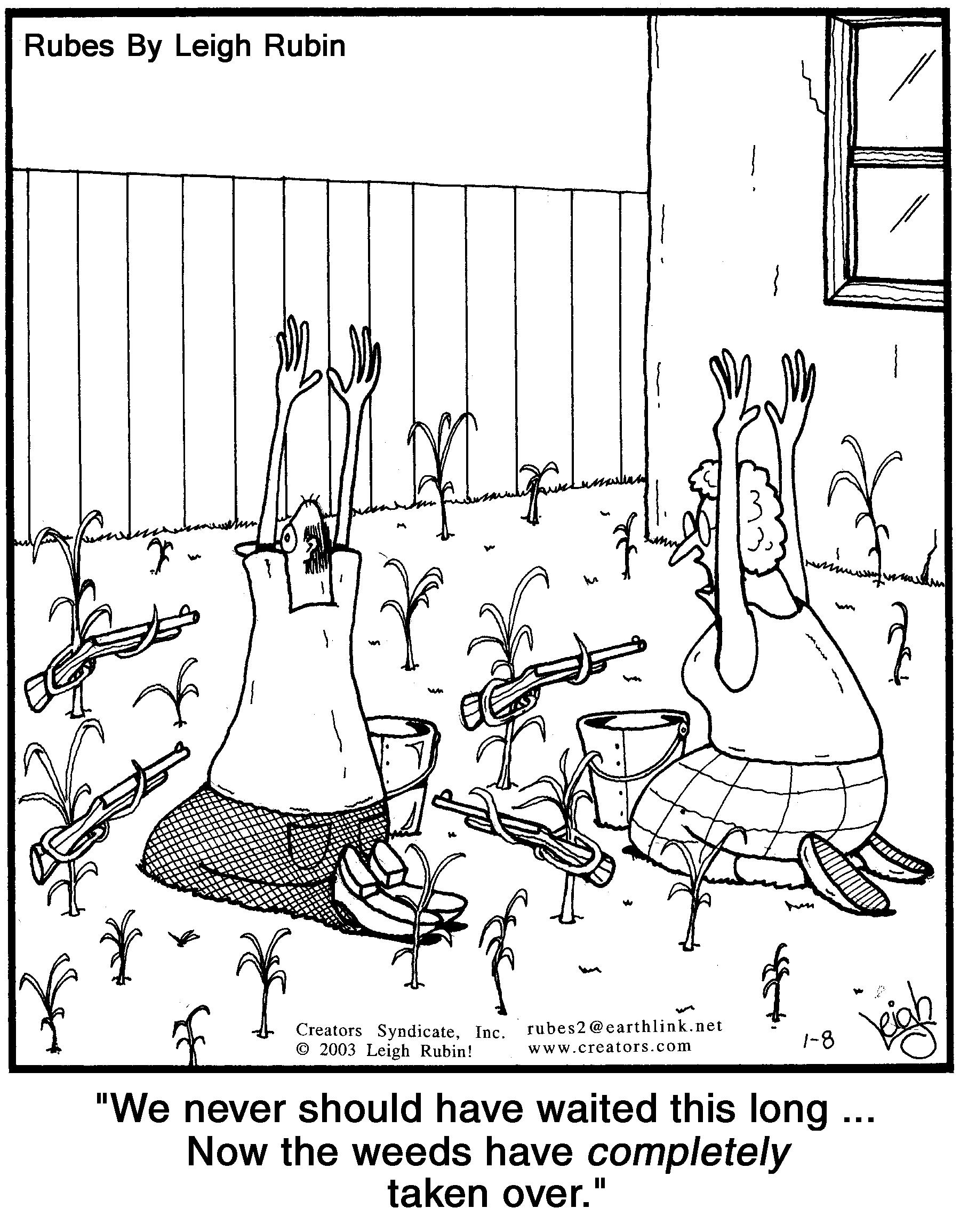 Plenty of cartoons free for the pickin' at : www.rubescartoons.com !
The Rubes Cartoony Show is coming to Santa Maria,California for details, see: http://www.rubescartoons.com/events.html