Published on:
12:14PM Aug 26, 2012
Several years ago I had written a limerick inspired by Neil Armstrong's historic moon walk...
 Oh astronaut Neil,
How does it feel,
To walk on a surface so lunar?
Said Armstrong all smiles,
For those frequent flyer miles,
I'd wish I had done it much sooner!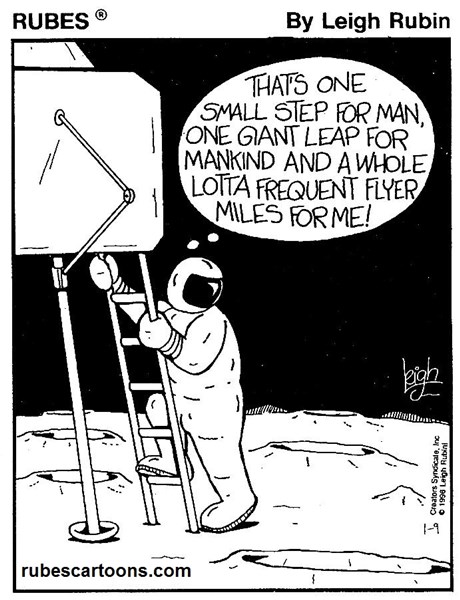 The new Rubes Zoo on the Go! App is here!Just click on the link to download the free demo: itunes.apple.com/us/app/rubes-zoo-on-the-go/id500663910
Leigh's cartoony show comes to San Gabriel, CA of Sat., Sept. 8! For all the details see: www.rubescartoons.com/events.html
Syndicated Cartoonist Leigh Rubin, creator of Rubes Cartoons, is interviewed on FOX TV: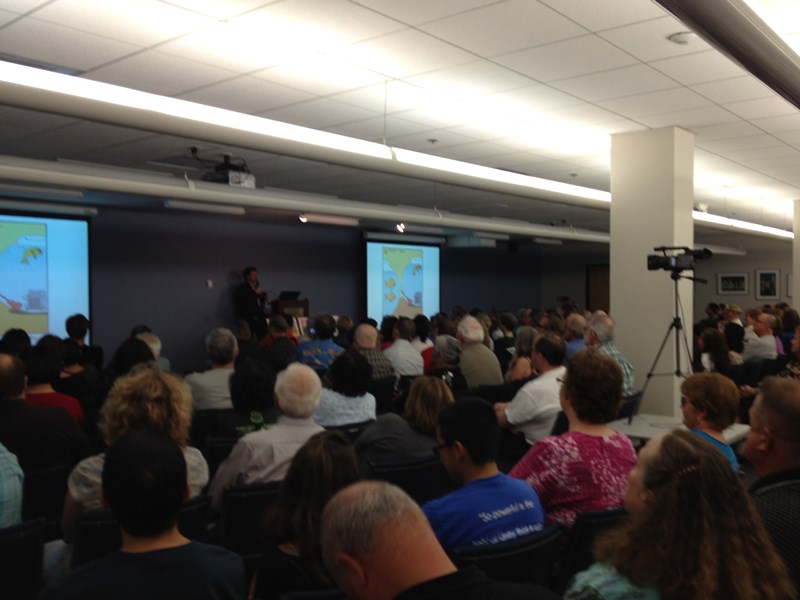 Full house at the Sacramento Bee! Almost 200 enjoyed an evening of laughs, May 23, 2012!
Need an entertaining speaker for your next sales conference, meeting or corporate event? Well, you have come to the right place! Just click on the links below: http://www.agriculturalspeakers.com/espeakers/11427/Leigh-Rubin.html
http://www.rubescartoons.com/events.html
http://www.rubescartoons.com/book-leigh.html