Published on:
21:46PM Jan 23, 2011
This past year I have had the privilege and good fortune to give thanks to almost all (I say that for fear I am leaving somebody out) of the people (my parents included) who encouraged me in some way to pursue a career in the arts. Last May I gave one of my cartoony performances in Orange Co. California and was honored to have my third grade teacher in the audience. It was a real treat for me to be able to thank her publicly for encouraging me artistically. Well, I had the opportunity last week to acknowledge her again not once, but twice...and on the very same day! (Drawing on his experiences - Press-Telegram  and Tim Grobaty: LB's Rubin creates `Rubes' humor on the hoof - Press ...) Last Tuesday I took a trip back in time and returned to Cubberley elementary school (now "middle school") where I attended from kindergarten through the fourth grade. It was sort of like experiencing a real life déjà vu walking through the same halls and going into the same class rooms I hadn't seen in over 40 years. (The desk that I sat in seems to have shrunk a bit). I even saw the sandbox where as a first grader I got in trouble for throwing sand (what else?) and having to wait for my mom to come get me after school. (For some reason I cannot recall any punishment for that heinous crime). The reason for this "return to my roots" was to give my cartoon presentation to an assembly of eighth graders which was the idea of a very cool school volunteer and comics fan who I met last year at the L.A. Times Festival of Books. It was great fun to again publicly acknowledge Mrs. Mullen, this time at my old school and in front of her grand kids who attend the school. That evening I gave another performance at the Long Beach public library and was able to thank her again. (Hope I didn't embarrass you, Mrs. Mullen!)  As long as I'm on the subject I also had the opportunity to thank another individual who greatly influenced me at a very early age. That person was my uncle Brian, who is himself a very talented artist/cartoonist and who is also quite good at wordplay. My uncle, cousin and her family attended my cartoony show at the Orange County Register last Wednesday evening. What a thrill it was to see and thank him after so many years! Well, that's enough tripping down memory lane....now it's back to the future...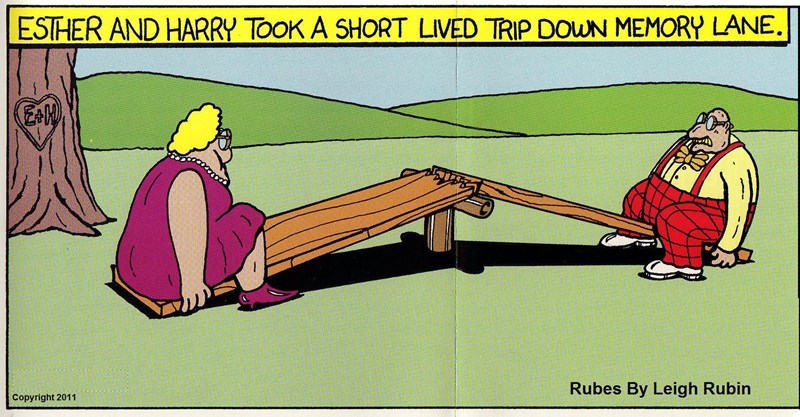 The Wild and Twisted Live Rubes Cartoony show comes to Denver, CO on Feb 3! For details see:
Boccard: Cartoonists help us laugh at ourselves - Broomfield ... (Broomfield, CO)
 ...And...
Don't forget to get your 2011 Rubes Zoo in a Box daily desk calendar, now at half price!!!
To Order just click on the link below: Zoo in a Box 2011 Calendar [Calendar]