Published on:
14:08PM Jan 17, 2013
The worst drought in more than 50 years has caused problems for corn growers across the country this season. Harsh conditions resulted in wilted plants, aborted kernels and decreased yields.

Corn growers can combat moisture stress with help from Agrisure Artesian™ technology from Syngenta. Backed by scientifically selected genes delivered in proven, high-performing hybrids, Agrisure Artesian technology is built-in protection against drought. Agrisure Artesian helps corn plants defend against drought all season-long, including vegetative growth phase and the grain fill phase.

"I have seen a stark contrast between hybrids with Agrisure Artesian technology and base hybrids in the field," said Nicole Forsberg, an independent seed adviser from Illinois. "Hybrids with Agrisure Artesian technology stayed green longer, were the last to curl up, if at all, and had larger ears with kernel fill all the way to the tip."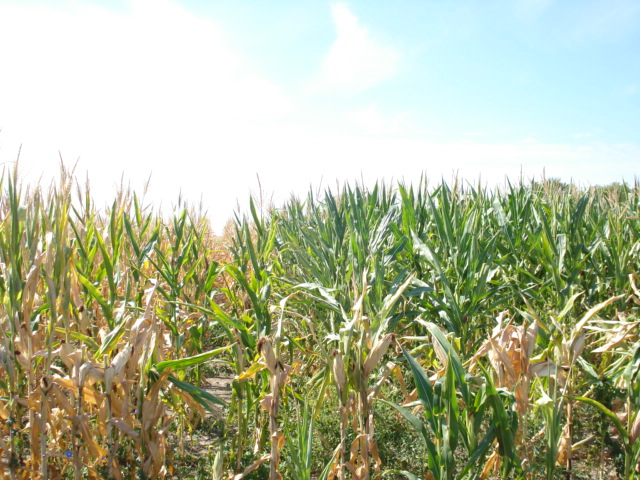 Competitive hybrid (left) vs. a hybrid with Agrisure Artesian technology (right)

In more than 1,100 on-farm trials across the Midwest, hybrids with the Agrisure Artesian technology produced 16.8% higher yields under severe and extreme drought stress compared to the plot average.  In cases of extreme drought conditions, hybrids with Agrisure Artesian technology produced yields of 48.4% versus the plot average. These hybrids, in some cases, nearly doubled the yield of hybrids without the Agrisure Artesian trait.

Hybrids with Agrisure Artesian technology maximize yield when it rains and increase yield when it doesn't. The technology helps corn plants use moisture more efficiently, resulting in higher yields in drought-stressed areas, and stabilized yields during years of inconsistent rainfall or in soils with less moisture-holding capacity.

As we know from the 2012 growing season, drought can be a very serious threat to corn. Growers should consider planting hybrids with Agrisure Artesian technology to help them grow more corn and protect crops from water stress during any growth stage.
©2013 Syngenta. Important: Always read and follow all bag tag and label instructions before buying or using Syngenta products. The instructions contain important conditions of sale, including limitations of warranty and remedy.


Crops or other material produced from Agrisure Corn Traits products can only be exported to, used, processed and/or sold in countries where all necessary regulatory approvals have been granted.
Agrisure Artesian™ is a trademark of a Syngenta Group Company.