Published on:
13:31PM Jul 03, 2013
Powdery mildew can be devastating, but also controlled, experts say
It commonly first appears as a white, cotton-like substance on lower sugarbeet leaves before spreading. Sugarbeet growers saw it last year. They know that it's going to be back this year, and they're certain it'll return next year.
The soft, white fibers – signs of a fungal disease called
powdery mildew
– are an annual issue for Pacific Northwest and Plains sugarbeet producers. Through proper scouting, sound cultural practices and timely crop protection applications, sugarbeet growers can defeat this annual disease from the start.
Watch for signs of mildew
Powdery mildew typically infects sugarbeet crops in the heat of the growing season. It thrives under high relative humidity with highly fluctuating day-to-night temperatures after the crop canopies and row closure is achieved.
In Nebraska and Colorado, symptoms show up in late July or early August. In the Pacific Northwest, powdery mildew can infect fields a little earlier, starting in mid-July. 
The disease is invisible to the naked eye in the early stages of infection, but as it spreads over the plant, the distinctive white, cotton-like fibrous spots begin to appear on the underside of lower leaves. Severely infected fields will look as if crop foliage was covered in a white dust.
According to Oliver T. Neher, plant pathologist at
University of Idaho
, while powdery mildew will not cause stand reduction of affect plant growth, heavily infected fields can lose up to 35 percent sugar content under the right environmental conditions. 
Thwart powdery mildew with moisture management and seed variety
Growers can also select seed varieties that contain powdery mildew-tolerant genetics. Under certain environmental conditions, the right genetics can be enough to control the disease. Syngenta agronomic service representative James Marlatt said powdery-mildew tolerant varieties are approved annually for Central Plains growers, including
Hilleshög®
brand variety
9120RR
from Syngenta. Syngenta agronomic service representative Glenn Letendre added that Hilleshög brand varieties
PM 9172RR
and
9295RR
were available this year for growers in the Pacific Northwest.
A second line of defense
In addition to tolerant seed varieties, fungicides can play a role in managing powdery mildew. 
Powdery mildew can be effectively controlled when sprays are made before symptoms appear on plants and if disease pressure is high, growers should repeat applications after 10 to 21 days. Neher also recommends adding sulfur in a fungicide tank-mix solution for fungicide resistance management purposes.
Marlatt and Letendre both recommend a proactive fungicide application using
Inspire® XT
if growers are concerned about powdery mildew infecting their fields. "Inspire XT is probably the best crop protection option for sugarbeet growers to control powdery mildew," Marlatt said.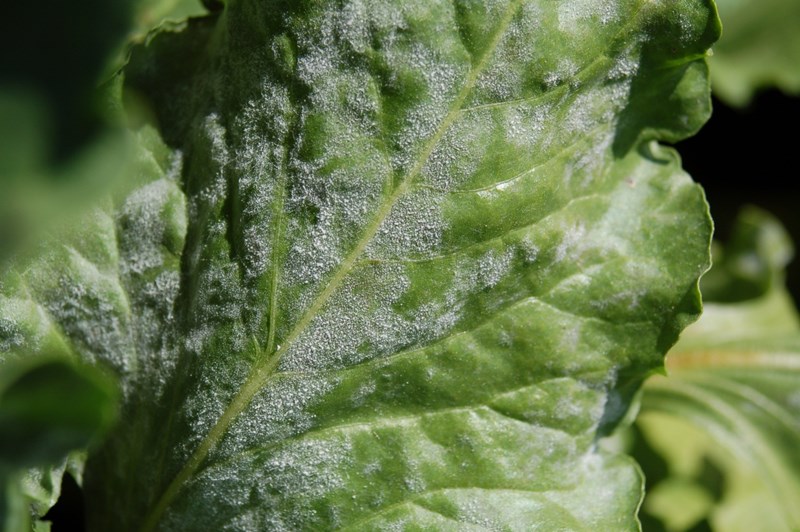 Photo Credit: Oliver T. Neher, plant pathologist at University of Idaho
Important: Always read and follow label instructions. Some crop protection products may not be registered for sale or use in all states or counties. Please check with your local extension service to ensure registration status.
Hilleshög®, Inspire® and the Syngenta logo are trademarks of a Syngenta Group Company. Hilleshög is a business unit of Syngenta Seeds, Inc.