Published on:
14:53PM Oct 04, 2012
Growers welcomed an unexpected rain late in the season this year from Hurricane Isaac. But the moisture, coupled with an earlier-than-normal harvest, could cause winter annual weeds to emerge sooner than expected.  
Strike against these damaging and yield-robbing weeds by applying a
fall herbicide
that can provide effective weed control allowing growers to start clean and stay clean. 
Not only can a fall-applied herbicide reduce pressure from winter annuals, it can also help improve planting conditions and protect farmers' crops from weather challenges allowing them to spread out their workload next spring.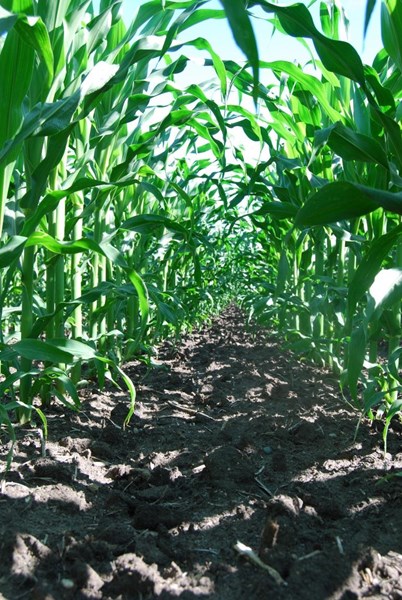 Field treated with fall-applied Dual II Magnum® herbicide followed by Halex® GT herbicide. Hutchinson, Minnesota. 
In fields/areas where glyphosate-tolerant weeds are becoming more of a problem, a planned two-pass program including fall-applied
Dual II Magnum
followed by a strong post-emergence herbicide with multiple modes of action, such as
Halex GT
, is needed by growers to ensure season-long control. Halex GT is Glyphosate with Residual™ and provides a more convenient and higher-yielding alternative to any other post-emergence, straight glyphosate corn herbicide program. 
Benefits of a planned two-pass program including a fall-applied herbicide followed by a post-emergence herbicide application next Spring: 

• Application Flexibility 
Managing weed populations in the fall provides more time and flexibility for a post-emergence application. 

• Reduce Spring Weed Pressures 
A fall herbicide application will reduce the weed pressures of grasses and small-seeded broadleaf weeds in the spring.  

• Weed Resistance Management 
Controlling weeds early and using herbicides with multiple modes of action will help prevent the potential for weed resistance. 
Be proactive by applying a fall herbicide for residual grass and small-seeded broadleaf weed control to get corn off to a great start next spring. 
©2012 Syngenta. Important: Always read and follow all bag tag and label instructions before buying or using Syngenta products. The instructions contain important conditions of sale, including limitations of warranty and remedy. Some crop protection products and seed treatments may not be registered for sale or use in all states or counties. Please check with your state or local extension service before buying or using Syngenta products. Dual II Magnum®, Glyphosate with Residual™, Halex®, the Alliance Frame, the Purpose Icon and the Syngenta logo are trademarks of a Syngenta Group Company.