Published on:
10:14AM Sep 19, 2012
Shakespeare once wrote, "To be, or not to be, that is the question." Today, the more relevant question is "To treat, or not to treat – seeds, that is."  Farmers are inquiring about the best options when it comes to seed treatments. Well, the answer is treated seeds. 
Treating soybeans has become considerably more popular recently because the benefits are seen early in the season, as well as during harvest time. Today, Syngenta is playing a leading role in the seed treatment market through innovation, ingenuity and invention.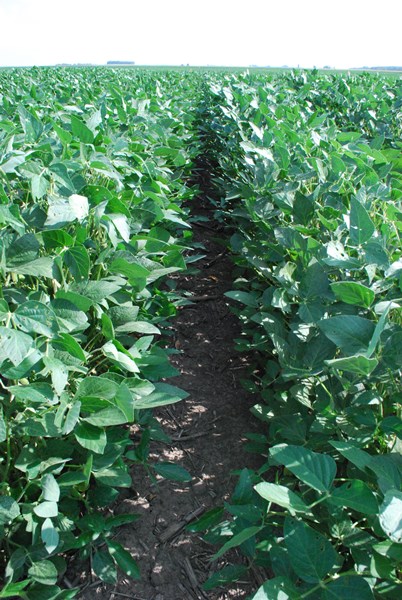 According to Syngenta research, did you know:
 
Over a decade ago, less than 10 percent of soybeans in the United States were treated with a fungicide seed treatment. 
Last year, 24 percent of soybean seeds were treated with a fungicide seed treatment.
Today, nearly 50 percent of seeds are treated with a combination of an insecticide and fungicide seed treatment. 
Because of this rapid increase in usage, the bar has been raised in soybean production. This is allowing farmers to break through yield barriers to earn an increased return on investment. Plus, choosing treated soybean seed offers many benefits. Syngenta research shows treated seeds defend and protect against problematic diseases like soybean aphids and tedious pests like Pythium, Phytophthora, Fusarium and Rhizoctonia, and the bean leaf beetle. Treatments also help improve seed germination, seedling emergence, stand establishment and plant vigor. 
By using treated seeds over untreated seeds you will give your soybeans an advantage in yield, quality and profit potential. Try CruiserMaxx® Beans insecticide/fungicide combination applied with Vibrance™ fungicide seed treatment. This offering for the 2013 season will provide effective insect and disease protection in addition to increased root health. Using CruiserMaxx Beans applied with Vibrance will result in bigger, more developed plants, which can lead to higher yield and increased profit at harvest. 
Ask yourself the question, "Should I treat my seeds next season?" With all the offered benefits the answer should be a yes! 
©2012 Syngenta. Important: Always read and follow all bag tag and label instructions before buying or using Syngenta products. The instructions contain important conditions of sale, including limitations of warranty and remedy. Some crop protection products and seed treatments may not be registered for sale or use in all states or counties. Please check with your state or local extension service before buying or using Syngenta products. CruiserMaxx Beans is an on-seed application of one of the following: CruiserMaxx; CruiserMaxx Advanced; CruiserMaxx and Apron XL; Cruiser 5FS, Maxim XL and Apron XL; or Cruiser 5FS and an ApronMaxx brand fungicide, such as ApronMaxx RTA + Moly. Apron XL®, ApronMaxx®, Cruiser®, CruiserMaxx®, Maxim®, RTA®, Vibrance™ and the Syngenta logo are trademarks of a Syngenta Group Company.