Published on:
17:04PM Aug 06, 2012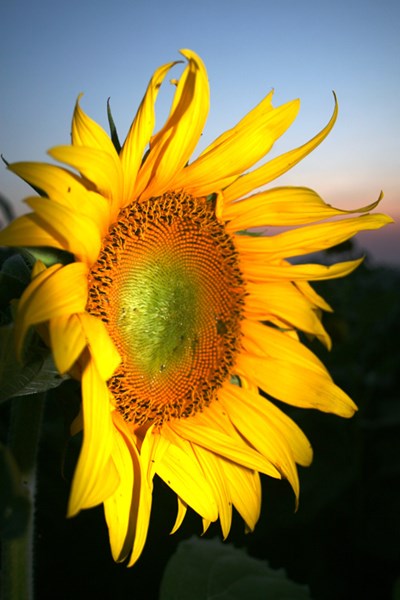 As sunflowers increase in popularity, growers not only see the potential for increased profit, but are realizing the benefits that come from their versatility and double-cropping.  Unfortunately, farmers aren't the only ones attracted to sunflowers.  A variety of insect species find sunflower seeds to be a good source of food and an ideal breeding ground for offspring. Pests can occur at all stages of growth, from seedling to harvest, and experts encourage growers to take action against the threat of insect damage.
Jeff Whitworth, an insect pest extension specialist at Kansas State University, says, "Protecting sunflowers from insects is a great thing for a farmer to do for his crop." Whitworth stresses that the mismanagement of insect pests can quickly lead to vulnerability and yield depletion. "If you don't actively scout and, if needed, use a control product, sunflowers aren't going to be economical for you at harvest."
To prevent a pest invasion and maximize sunflower yields, growers can take proactive measures to protect their flowers from trespassing insects.
Actively scout
The first step in pest management is to regularly examine plant conditions and identify pests early.  Whitworth suggests scouting at least once per week, beginning at the very first stages of growth. "Caterpillars and cutworms can kill the plant early on by feeding on seedlings as they germinate." He adds, "For sunflower pests, it's never too early to get out in the field to scout and monitor."
Whitworth highlights a couple of key pests to watch out for as plants develop. "The most severe pest is the sunflower head moth, although seed weevils can also be problematic." These insects compete with farmers by feeding on the harvestable product: the seed. Whitworth adds, "Head moths are serious threats. With the sunflower head moth you usually don't scout to see if you're going to treat; you scout to see when you're going to treat."
Identify key sunflower insects
In order to accurately respond to the problem, it's important to identify the insect species that are present on the crop.
Sunflower Head Moth - Sunflower moths are gray or a light tan color and are arguably the most threatening insect to the crop. Besides depleting seed quality, these moths leave holes in the head, making it vulnerable to diseases like Rhizopus head rot, too.
Seed Weevil - Seed weevils are red-brown or gray in color and can eat up to half or all of a kernel, resulting in an empty or damaged seed at harvest.
Sunflower Beetle - Sunflower beetles have a red-brown head and cream and black striped shell. Adults are active during June and July and larvae develop and feed later in the season before dropping into the soil for overwintering.
Cutworm – Cutworms - notably black cutworms - are serious threats to sunflower yields because they cause damage at the seedling and early emergence stages. If a plant is damaged during the first stages of growth, the crop's overall stand can be significantly reduced.
Caterpillar - There are a number of damaging caterpillars including looper, painted lady and woollybear caterpillars that eat foliage and create thick webbing over leaves.
Take control
To ward off pests and preserve sunflower quality and yield, experts recommend the timely application of an insecticide. With a trusted product like Warrior II with Zeon Technology®, insects can be controlled at all stages of plant growth. At the seedling stage, an insecticide stops cutworms and beetles from destroying seedlings and chewing plant foliage. Later at the vegetative stage, pests like sunflower beetles and seed weevils are prevented from feeding on flowers, seeds and stems so plants can achieve a strong yield.  Warrior II with Zeon Technology uses a patented micro-encapsulation process that ensures fast insect knockdown and long residual control to stop pests before they can cause harm.
During this time of high demand for sunflower oils and seeds, growers need to attain the highest possible return on their investment. Through active scouting and timely application of an insecticide, growers can see their sunflower crops reach full yield and quality potential.
© 2012 Syngenta. Important: Always read and follow bag tag and product label instructions before buying and using Syngenta products. The instructions contain important conditions of sale, including limitations of warranty and remedy. Some crop protection products and seed treatments may not be registered for sale or use in all states or counties. Please check with your state or local extension service before buying or using Syngenta products. Warrior II with Zeon Technology is a Restricted Use Pesticide.

Syngenta supports a FIFRA Section 2(ee) recommendation for applying Warrior II with Zeon Technology in sunflowers (grown for oil only) to control red sunflower seed weevil (adult) in ND & SD.
Warrior II with Zeon Technology is highly toxic to bees exposed to direct treatment on blooming crops and weeds. Do not apply this product or allow it to drift onto blooming plants while bees are foraging adjacent to the treatment area. Warrior II with Zeon Technology and the Syngenta logo are trademarks of a Syngenta Group Company.
Photo credit: National Sunflower Association