Published on:
14:36PM Sep 26, 2012
As the hot sun beats down on wheat fields and dry, cracked soils span for acres, many cereal growers ponder how such conditions may impact their crops this fall and into next season. Winter wheat is often faced with high temperatures and dry conditions that can severely impact and delay germination, emergence, root development, stand establishment and tillering. In addition, unfavorably warm and dry weather is conducive to other early developmental challenges, like the onset of damaging soilborne diseases, which can translate to decreased
wheat yields.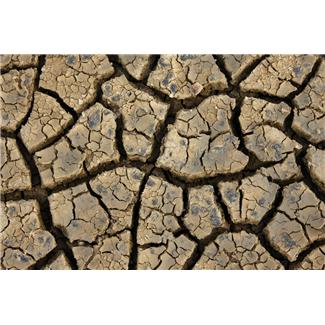 No Disease, Please
According to Patricia Okubara, Ph.D., research geneticist, USDA-ARS at
Washington State University
, soilborne pathogens can cause significant economic damage in cereal crops, and the addition of unfavorable weather can make matters worse. Soilborne diseases like
Pythium
, which need cooler weather to survive, may be curtailed by very warm and dry weather, whereas diseases like
Fusarium
crown rot and common root rot pathogens may have higher tendencies to thrive in such conditions. 
"Warm and dry weather can certainly impact soil pathogens and affect root health. It's an abiotic stress," Okubara explains. "That stress, in addition to what is in the soil and the cultivar of wheat planted, enables certain diseases, like Fusarium for instance, to move in more easily. Conversely, pathogen damage to roots can also exacerbate drought damage. Drought will impact the yield over and above what the pathogen is doing, and that severity can vary regionally," she adds.
Soilborne and seedborne diseases, such as common root rot and dry seed decay, respond more to drought stress than other pathogens and occur more frequently in low rainfall, dryland winter wheat-growing areas. Dry seed decay, for example, can rot seeds planted in warm, very dry seedbeds and can grow on grain when the relative air humidity is as low as 80 percent or even less. The resulting impact can be a lack of germination or decreased stand emergence, which can further reduce yields.
Research
from Montana State University indicates damage from these diseases is most severe in already stressed crops.
"You need to have the pathogen and favorable or conducive conditions for damage, which certainly happens in some locations," Okubara notes. "Wheat needs water to develop properly. In Washington State, for example, it can get quite warm, and there are drought years here," she explains.  "And drought can have a negative impact on root health. If you have too much of it, crops will naturally struggle."
Currently, an important objective in wheat breeding programs is to improve wheat's tolerance to heat and drought stress. Okubara notes that wheat breeders are also breeding for cultivars that can grow rapidly downward into the soil in search of moisture. "These varieties will grow further into the ground to find water," Okubara says. "When there is adequate moisture, the roots really take up the water to produce nice yields."
In addition to ample moisture, healthy root systems also need protection from underground pathogens that can often go unnoticed but cause substantial damage. Syngenta recently introduced the
Vibrance™
family of cereals seed treatments, featuring
Vibrance Extreme
fungicide and
CruiserMaxx® Vibrance Cereals
insecticide/fungicide seed treatments, to improve root development and disease protection while boosting RootingPower, the link between strong roots and higher yield potential. Vibrance branded products deliver enhanced, longer-lasting disease protection through the power of sedaxane, the new seed treatment active ingredient from Syngenta designed to increase overall root health and quality. RootingPower also helps cereal crops produce healthier, stronger stems and foliage that are better able to withstand stresses from weather, diseases and insects.
Overcoming warm, dry weather conditions can be challenging, especially since they are impossible to control. Nevertheless, to help avoid yield loss, it's critical to assess field history and consider all variables in production, including proper variety selection for specific growing conditions, as well as quality seed treatments for disease protection. With the goal of rapid germination and emergence in mind, experts suggest seeding when soil temperatures are 55 degrees or lower to help evade certain soilborne diseases. Using a hoe drill to plant deeper into moisture and waiting for rain to plant are strategic options, too. Even in challenging weather, effective agronomic practices and management, proper irrigation and just a little mercy from Mother Nature could prove to be an effective recipe for a successful wheat crop.
©2012 Syngenta. Important: Always read and follow all bag tag and label instructions before buying or using Syngenta products. The instructions contain important conditions of sale, including limitations of warranty and remedy. CruiserMaxx Vibrance Cereals, Vibrance and Vibrance Extreme are not currently registered for sale or use on all crops or in all states. Please check with your state or local extension service before buying or using these products. CruiserMaxx®, Vibrance™ and the Syngenta logo are trademarks of a Syngenta Group Company.