Published on:
13:44PM Jan 28, 2015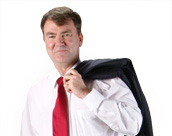 Yesterday, we posted on the new baseline study just released by the Congressional Budget Office (CBO). Today, I will add some additional analysis gleaned from the report:
The

CBO

is projecting that many growers will sign up for ARC-IC and payments will range from about $350 to 707 million during the five-year life of the farm bill.
The

CBO

is projecting corn prices to range from a low of $3.50 during the 2014 and 2015 crop year to gradually increase to $4.02 at the end.

CBO

also projects trend-line yields for all years with the final estimated yield in 2025 topping

out at 185.8 bushels per acre. Similar to soybeans, the

CBO

only shows three years where the MYA price is less than the reference price, however, they show large PLC payments for all years.
Soybean prices are expected to drop to a MYA of $8.19 during the 2015 crop year and then trend up to the high $9 range. Trend-line yields are used for all years with the final yield topping out at 49.5 bushels in 2025. What I find interesting is that for all years except the current year, their estimate of soybean prices are all in excess of the reference price of $8.40, however, they show PLC payments in all years of the projection.
Wheat prices are expected to slowly drop during the 2014-2016 crop years and bottom out at $4.74 and then gradually climb, but never get above the $5.50 reference price. Therefore,

CBO

is estimating major wheat PLC payments for all years except the current year.
Rice prices are expected to range in the $14-15 range for all years of the baseline, however, the reference price is $14 ($16.10 for Japonica rice) and

CBO

shows PLC payments for all years.
Peanut prices are expected to range between $.19 and $.22 well below the reference price of $.2675. Therefore, large PLC will occur every year. Additionally, peanut growers have a separate $125,000 payment limitation in addition to the normal payment limitation for all other crops. Therefore, a farmer growing peanuts has an overall $250,000 payment limitation versus all other growers.

Dairy producers are likely to see a reduction in their all-milk price from about $23.66 in 2014 to about $18.85 in 2015 and ranging in the $17-18 range during the life of the farm bill. This will result in estimated dairy margin protection payments of $3 million in 2015 rising to about $90 million in 2018. Expected premiums paid by producers will be about $33 million for 2015 rising to between $70-80 million for all remaining years. If these numbers are correct, the next farm bill may need to loosen up the pay-out to premium ratio to be more competitive with crop insurance. Crop insurance provides for premium subsidies exceeding 50% in almost all cases, whereas the dairy margin protection program has no premium subsidy other than a reduction in premiums for smaller production levels.

Livestock Forage Disaster Program payments are expected to exceed $200 million each year.

Crop insurance total premiums collected from producers are expected to range between $3-4 billion each year. The premium assistance by the government will range between $5-6 billion each year for an average premium subsidy of about 61%.

The 2014 crop year is estimating $2.509 billion of excess losses above total premiums (including government subsidies). All future years are assumed to break-even.

Not much sign-up for SCO is expected to occur in the first year, however,

CBO

estimates an outlay of about $200 million beginning with the 2017 crop year.
The Stacked Income Protection for Cotton (

STAX

) is expected to cost about $150-380 million annually over the next ten years.
We know that actual results of the farm bill outlays over the next 5 years will not equal these budgeted amounts, but it is always good to know what the baseline is.