Published on:
14:50PM Dec 12, 2014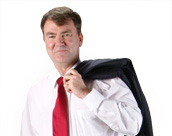 Based on the experience with the House yesterday in passing the 2015 Budget Bill, it would not surprise me if Congress now punts the Tax Extender Bill completely to 2015. I still firmly believe that there is enough votes in the Senate to get the bill passed, however, based on certain stubborn Senators on both the Republican and Democratic sides, it may get stalled.
There is not the urgency associated with the Tax Extender Bill that there was with the Budget Bill. However, I am still guaranteeing that the Tax Extender Bill will pass sometime in the next few days (remember how much my guarantee is worth).
We will keep you posted.