Published on:
02:21AM Nov 05, 2014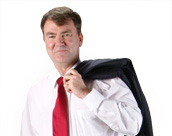 The University of Illinois today posted on their FarmDoc Daily analysis on the final harvest price for corn and soybeans. The spring projected price for corn was $4.62 and the final harvest price was $3.49 which is about 24% lower. This means if you elected 85% RP crop insurance coverage, you will have a crop insurance payment even with up to a 13% increase in yield. For example, if you APH is 160 bushels, you will collect a crop insurance payment if your final yield is 181 bushels or less (160 * 1.13). Above 181 bushels, you will collect nothing.
Soybean spring projected price was $11.36 while the final harvest price was $9.65 which is 85% of the projected price. This results in a factor of 1:1 for 85% soybean RP crop insurance. In order to receive any soybean payment, you will need a yield loss.
The post has a very nice table letting you know the amount of yield gain you can have for corn and still collect a payment. The bottom line is if your coverage level is 75% or higher, you may still collect a payment even with a yield gain for the year over your APH.