Published on:
15:29PM Jan 27, 2015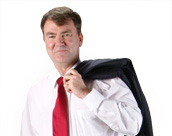 The Congressional Budget Office just released their updated baseline report for all farm programs. This baseline is an update from last April's baseline and although their estimate of farm PLC and ARC payments may be fairly accurate over the 10 years of their projections, I highly doubt the accuracy of their projections for the 2014 crops. They are estimating that PLC payments for the 2014 crop (to be paid in the government's Fiscal 2016 year) are estimated to be about $2.3 billion. They estimate total ARC payments at $1.6 billion.
The greatest amount of PLC payments for 2014 is $1.6 billion for corn. As discussed many times in this blog and by most other commentators, it is highly that almost all corn growers will elect at least 75% ARC coverage and based on the latest January 12, 2015 updated USDA MYA prices, corn is now estimated at $3.65 for the 2014 marketing year which would result in only a 5 cent per bushel PLC payment. They are projecting that only 37.5% of all corn growers will sign up for ARC.
If USDA is correct on their MYA price and CBO is correct on their PLC participation rate, then an estimate of total 2014 corn PLC payments is as follows:
Base acres - 90.9 million acres
PLC acres (62.5%) - 56.81 million acres
PLC payment acres (85%) - 48.3 million acres
Average estimated payment yield - 132.2 bpa
Total bushels for payments - 6.385 billion bushels
Payment rate - 5 cents per bushel
Total 2014 corp year corn PLC payment - $319 million
This is a fair ways from their total corn PLC estimate of $1.6 billion.
Now, let's estimate what I think corn ARC may payout this year:
Base acres 90.9 million acres
ARC acres (I estimate 75% minimum ARC elected acres) - 68.18 million acres
ARC payment acres (85%) - 57.95 million acres
Estimated payment per acre (low estimate) - $50
Total corn ARC payments - $2.9 billion
The total amount of corn PLC and ARC payments shown by the CBO may be close to accurate, however, the mix of those payments I believe will be much different from the amounts shown.
Other items of interest from the report:
As expected, peanut farmers will sign-up 100% for PLC. The

CBO

is estimating about $200 million of PLC payments every year while estimating no ARC peanut payments over the same 10 year period.

CBO

is estimating small amounts of wheat and soybean PLC payments for this crop year. The USDA is estimating MYA prices for these crops well in excess of reference prices, so the chance of these payments happening are somewhere between slim and none.
Most of the rice growers will also sign up for PLC. Estimated annual rice PLC payments are in the $250 million range while rice ARC payments are less than $10 million each year.

CBO

shows some soybean ARC payments for the 2014 crop, then shows almost $1.4 billion of payments for the 2015 crop. It appears they are projecting much lower prices for 2015 versus 2014.
Over 10 years, total ARC and PLC payments by crop are as follows:

Corn $16.3 billion
Wheat $8.5 billion
Soybeans $7.2 billion
Rice $2.5 billion
Peanuts $2.2 billion
All other crops $2.3 billion
It will be interesting to see how the final 2014 crop payments will end up. We shall see who is closer, CBO or me.