Published on:
22:35PM Jan 15, 2015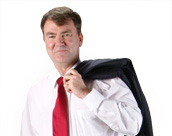 As most of our readers are aware, we have posted numerous times on PLC and ARC. For several months the USDA has posted their monthly price for the corn 2014/15 MYA as being under $3.70. If my memory is correct, they got as low as $3.30 and possibly even $3.20 and for at least the two months, their estimated price has been stuck at the $3.5o level.
As most everyone knows, PLC will only make a payment this year if the corn MYA falls below $3.70. Based on the $3.50 estimated level, corn producers would be looking at a 20 cents per acre payment times their updated payment yield times 85% of their base acres. As an example, assume Mary Smith has 1,000 corn base acres and her updated payment yield was 200 bushels per acre. At $3.50, she would be looking at a $34,000 PLC payment (1,000 acres times $.20 per bushel times 200 bpa times 85%).
The most recent updated prices released by the FSA on January 12 shows corn MYA increasing from $3.50 to $3.65. Based on this new number, Mary Smith's payment would drop from $34,000 to $8.500. However, if Mary had elected ARC-CO on her 1,000 base acres of corn, she would still be looking at a maximum payment. This assumes that her county yield is no higher than the Olympic average. If so, the price of corn would have to rally almost to $3.95 per bushel before the maximum would be reduced and assuming her county yield is similar to her payment yield, she would be entitled to an $105 per acre payment times 850 base acres or about $80,000 which is about 10 times higher than her PLC payment. Even if her county yield had increased by about 10%, she is still looking at almost a maximum payment since the corn MYA price is still about 10% lower than the $3.95 maximum price cut-off.
This trend continues to support our belief that ARC-CO is a much better producer election than PLC for corn growers.
Other changes to estimated 2014/15 MYA prices was a bump in wheat prices from $6.00 to $6.10 and a bump in soybean prices from $10.00 to $10.20, grain sorghum from $3.50 to $3.80. However, many of the legumes prices are starting to be reduced downwards in price. They are still above the PLC reference price, but this downward adjustment will most likely increase any ARC payments.