Published on:
00:22AM Feb 27, 2015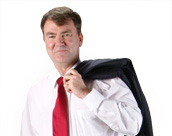 Earlier this week we had posted reports on various estimated ARC-CO payments assuming various MYA prices for Corn and Soybeans. In this post, we are releasing reports for ARC-CO for wheat, barley and sorghum for all of the NASS counties. Again, make sure to understand that these are simply calculations assuming NASS yields will equal final FSA yields. There will be differences and the differences can be material. If your county shows a full payment for all prices shown, then it is likely that number will be close to the final ARC-CO number assuming that MYA price.
However, if your county shows fluctuating prices, then you may want to discount the number shown by $5-10 just in case FSA final yields are higher.