Published on:
22:15PM Feb 20, 2015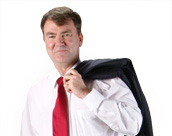 NASS just released data yesterday on corn and soybean (along with some other crops) yields by county for 2014. NASS presents yield per harvested acre in their report, however, yield per planted acre is the requirement for ARC-CO payment calculations. Therefore, you cannot simply take the yield listed per NASS and use that in your calculations. In all cases, the yield per planted acre is either equal to or less than yield per harvested acre, therefore, running the calculation should increase your ARC-CO payment.
I have created a database of all of the county yields released by NASS (several counties have not been released yet) and have updated the ARC-CO payments for the 2014 crop year for corn (I will do soybeans later on). This database has payments based upon an estimated 2014 MYA corn price of $3.50 to $4.00 in ten-cent increments. USDA has estimated the MYA price near $3.65 based on the January 12, 2015 numbers released by FSA.
As expected, most of the northern corn belt that did not have great yields this year and will see maximum ARC-CO even at the $4 price. For example, almost every county in Minnesota will get a maximum ARC-CO payment this year assuming corn MYA averages less than $3.70 for the year. These net payments per corn base acre (after reduction for the 15% not paid) will range from about $50 to $85 with most of the payments in the $70 range.
For Iowa, most of the South Central counties will get no payments with most, if not all, of the other counties getting net payments in the $60 to $85 range. Most of the counties in Nebraska, South and North Dakota, Wisconsin, Michigan and Kentucky will also see maximum ARC-CO and most of the payments will range from the low $40 to the high $80 range.
Most of Kansas, Missouri and many parts of Illinois and Indiana will get no ARC-CO payment this year, but several counties in all of these states will get maximum payments.
If you are interested in finding out my estimate of your county ARC-CO, please send me an email at [email protected]. Remember, this is MY estimate of planted acre yields per the NASS data. The real FSA yields may be different. I would not expect the difference to be much, but it could be a bushel or 2. Also, I am not exactly sure how FSA will round the data in their final calculations, so my numbers could be off by a dollar or so, but this should give you a pretty good idea where your County would be based upon prices ranging from $3.50 to $4.00.