Published on:
12:30PM Feb 02, 2015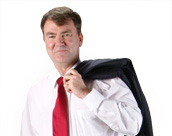 The House Ways and Means Committee is expected to vote on seven expired tax provisions on February 4, including making permanent Section 179 expensing at the $500,000 level. The current level for 2015 is $25,000 and for any farmer who spends more than $225,000 on equipment during the year, the amount allowed is zero.
Another permanent provision would be to reduce the 10 year waiting period for converting from a C corporation to an S corporation to 5 years. Additional expired provisions will be debated and possibly added to the bill and since the Senate is now controlled by the Republicans, there is a strong chance they will pass it too. However, there is no current word whether President Obama will support the measures.
Since it was his original objection to the passage of the Tax Extenders in 2014, there may be an uphill battle to get this passed. However, the good news is that they are at least trying to get this done in February instead of December. I will keep you posted.