Published on:
14:33PM Jan 19, 2015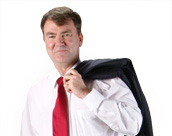 Due to the success of the AICPA Ag Conference in Austin, Texas last May, they have decided to do another Ag Conference this year. Normally, this conference would be on an every-other year cycle, but they have elected to try having a back-to-back conference.
This year, the conference will be held at the Hyatt Regency in downtown Indianapolis, Indiana on Tuesday and Wednesday July 14 and 15. Additionally, Chris Hesse and myself will be doing an optional all day farm tax update seminar on Monday July 13 in the same location. This optional seminar will then tie directly into the start of the Ag conference and my assumption is that most participants will attend all three days. This should qualify for at least 25 hours of CPE (most likely a little bit more) and the overall price for attending the all three-day conference is not much more than attending the two-day conference.
We are in the process of putting the agenda together and based on feedback from our last conference, I believe there will be plenty of material to meet your needs. Although technically put on by the AICPA for CPAs, there will be plenty of material for lenders, producers and others associated with the Ag industry.
The sign-up for the conference is not quite ready, but I wanted to have everyone to be aware of the conference and put it on their calendar. The interaction with others in the Ag industry at the conference is one of my favorites parts each time I attend. I look forward to seeing you there.