Published on:
18:05PM Dec 15, 2014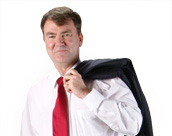 The Hill (a site that tracks Congress and the President) is reporting that Senator Reid is trying to get the Senate to finish all of their remaining work today and go home for the holidays. However, there is always at least one Senator that likes to gum up the works. The Senate will begin voting today at 5:30 (EST) to end GOP filibusters regarding nominees by President Obama. If the GOP goes along, this timing can go fairly quickly. However, if they resist, the process could go very easily into Tuesday or even Wednesday.
To quote The Hill: "Once nominees are dispatched, the Senate will move next to the tax extenders package, which is expected to pass easily, and TRIA, which could prove a heavier lift."
Since the Budget Bill was passed on Saturday, the chances of getting the Tax Extender Bill passed this week remains extremely high. I go back to our post on November 5, 2014 regarding the Tax Extender Bill being a Christmas gift for farmers and it appears that it may get passed in time for Christmas.