Published on:
23:11PM Dec 11, 2014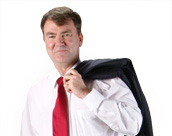 Anytime you deal with Congress passing legislation you have to become accustomed to possible delays. Earlier our expectations were that the Tax Extender Bill including Section 179 at $500,000 would be passed yesterday. However, Congress is also dealing with a major spending bill which is more important than the tax bill.
Therefore, there is a very good chance the Tax Extender Bill may not get passed until this weekend and perhaps even longer. We will keep you posted.