Published on:
13:13PM Jan 14, 2015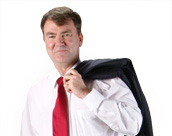 The USDA announced on January 12, 2015 the availability of more than $18 million in funding to help educate, mentor and enhance the sustainability of the next generation of farmers. This support is available through the Beginning Farmer and Rancher Development Program (BFRDP), administered by USDA's National Institute for Food and Agriculture (NIFA).
The BFRDP awards grants to organizations implementing programs to train beginning farmers and ranchers, including workshops, educational teams, training, and technical assistance throughout the United States.
Fiscal Year 2015 applications for BFRDP are due March 13, 2015. Also, All applicants are required to provide funds or in-kind support from non-federal sources in an amount that is at least equal to 25 percent of the federal funds requested.
NIFA will host a webinar for interested applicants on Wednesday, February 11, 2015, from 2:00-4:00 p.m. EST. No password or advance reservation is required. A recording will be posted on the NIFA website shortly after the event.