Published on:
00:49AM Dec 22, 2014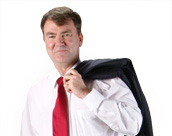 Friday, December 19, 2014 was the last day to sign up for the new Dairy Margin Protection Program which insures coverage between $4 and $8 of margin. This margin is based upon the difference between the US All Milk Price and Feed Costs based upon corn, soybean meal and alfalfa hay. Earlier in the year, the estimates of any payoffs for 2015 was fairly slim. However, the dairy industry has rapidly changed in the last month or so.
I have reviewed a letter from a coop indicating that members will have part of their 2014 payments "clawed back" and repaid to the coop during 2015. We have also seen many areas showing rapid decreases in Class I-IV prices and with the continued overseas disruptions in prices (Russia, etc.), it would not surprise us to see margins in 2015 drop below the $8 level (at least in a few months). It was only back in September, 2013 when margins were slightly under $8.
By signing up for the new Dairy Margin Protection program, dairy producers could alleviate some of this pain. Also, farmers can still take advantage of hedging milk and feed costs directly on an exchange, however, the liquidity and availability under these programs can be limited.
We will keep you posted this year on where net margins end up.