Published on:
14:12PM Dec 01, 2009
This tractor was featured for the month of September in the 2009 Classic Farm Tractor Calendar.
The Hart-Parr people devised a demonstration to convince customers their new line of lightweight tractors was just the thing to replace the heavy and clumsy models built in the teens (one's in the background). So, more than 80 years ago this "boot-strap" exhibit appeared at fairs and shows. The 1920 versions used leather straps rather than cables. If you were a Hart-Parr dealer, you could buy the kit from the H-P factory, use local lumber and build it yourself. The 12-24 was the smallest tractors in the Hart-Parr line, and it weighed about 4,800 lb.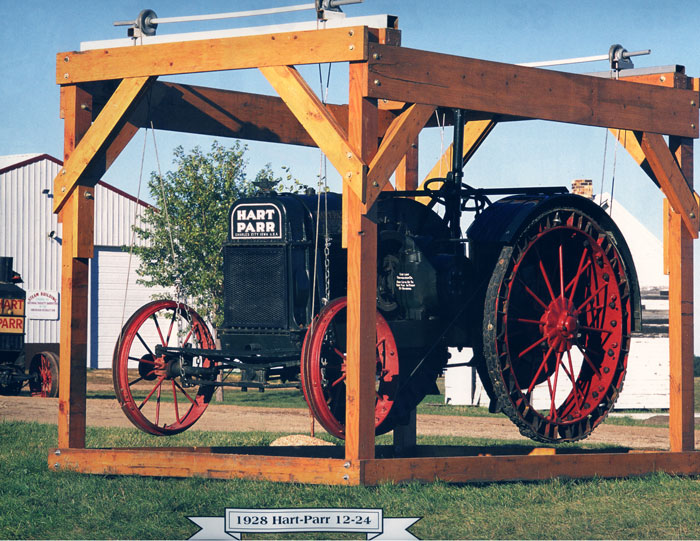 Owner: Gerold Mettler
Menno, South Dakota
"The original demos were 11' tall, but mine is only 8', so that I can haul it assembled on the truck," Gerold says. "The idea was to prove this tractor was lightweight."
Most people today need to have it all explained. He collects and restores Hart-Parrs.
The world-famous Classic Farm Tractor Calendar from Classic Tractor Fever is in its 21st year of publication with the 2010 calendar available now. They have calendars, videos, books, and much, much, more. Click here to visit their online shop.