Published on:
10:29AM Sep 23, 2011
This tractor is featured for the month of October in the Classic Farm Tractor Calendar.
On a perfect fall day, this beautiful brute is doing what it does best: plowing wheat stubble, pulling a Moline 5-bottom, 16" plow. The Minneapolis-Moline Model G 706 (LP) had a 504-cu. in. 6-cyl. engine (bored and stroke of 4 5/8 x 5) that produced 101 hp at a leisurely 1,600 rpm in Nebraska test 834. The diesel version's test was virtually identical. It used an Elwood front axle which was a full-time 4WD. This M-M model was built and sold from 1962 to 1965.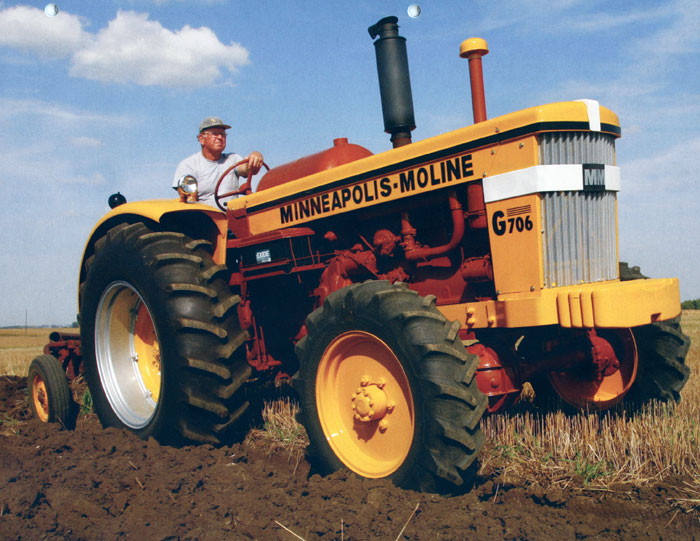 Owner: Wesley Knutsen
Canby, Minnesota
He enjoys collecting, restoring and "playing with" Minne-Mo standard treads on his western Minnesota farm. Another favorite is a '59 GB sporting 403 cu. in. and 70 PTO hp. It pulls a 4-bottom, 16" M-M plow. 
The world-famous Classic Farm Tractor Calendar from Classic Tractor Fever is in its 21st year of publication with the 2010 calendar available now. They have calendars, videos, books, and much, much, more.
Click here to visit their online shop.