Published on:
18:26PM Nov 12, 2009
This tractor was featured for the month of June in the 2009 Classic Farm Tractor Calendar.
You're gazing at the first 806D built at the Farmall plant in Rock Island, Ill., 47 years ago as a pilot production model. Several million Farmalls were built in this facility, but the wrecking ball arrived soon after this photo was taken in late 2006. A proud woman employee-artist painted clone-like murals of various IH models on the factory walls, mirroring the real thing. In Nebraska test, its 361-cu. in. engine made 94 PTO hp. Some owners "turned up the pump" adding turbo-chargers to gain 30% more power. Hand-holds on the hood are unique to this small run.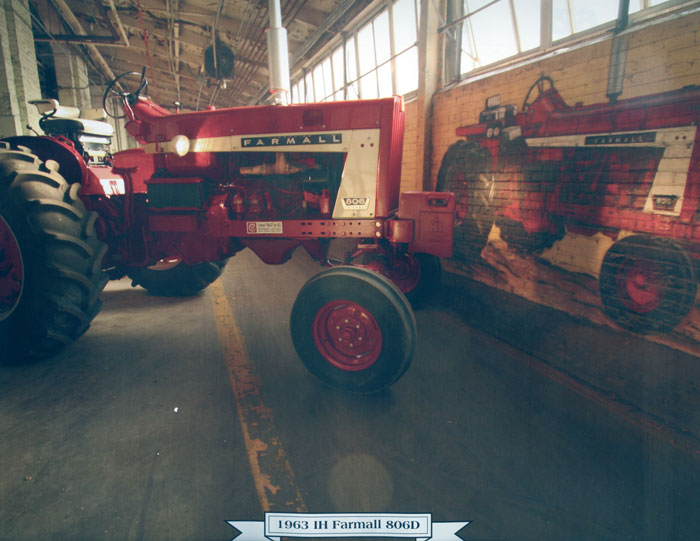 Owners: Bill Borghoff and Larry Eipers
Naperville, Ill./ Morris, Ill.
Borghoff field-tested this tractor at the IH Engineering Center, Hindsdale, Ill., early in 1963 beofre it shipped to new product shows. Eipers did the restoration to "as manufactured" condition; sheds it, and truck it to tractor shows. This was s/n 502; 501 was a gas version. Owners got those two tractors together at a Red Power Roundup several summers ago…That's what it's all about.
The world-famous Classic Farm Tractor Calendar from Classic Tractor Fever is in its 21st year of publication with the 2010 calendar available now. They have calendars, videos, books, and much, much, more. Click here to visit their online shop.