Published on:
10:39AM Nov 17, 2010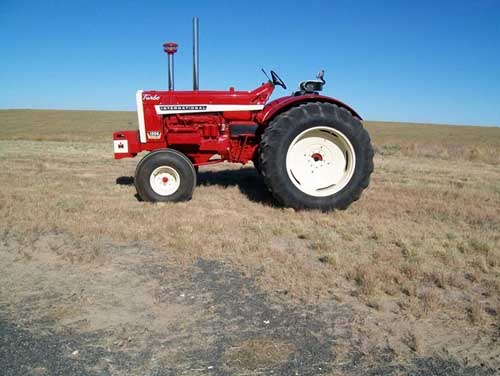 I originally purchased the IHC 1206 tractor new in 1966 from Odessa Trading Co., Odessa, Washington.  I traded the tractor June 1973 to Odessa Trading Co. for a different tractor.  The tractor went to several different farms in the nearby area.  Odessa Trading Co. received the 1206 again on a trade.  Then I purchased the 1206 again November 2007 from Odessa Trading Co.  Thus, I am the first and fourth owner of the 1206 which I extensively overhauled and restored.  Replacement parts were obtained from seven different out of state suppliers.  Because of the tractor's poor condition, it was an extensive job to refinish the tractor back to its original condition.  
The tractor was featured at Odessa Trading Co.'s Farm Appreciation Day and I drove it in September in Odessa's fall festival parade.
I occasionally use the tractor on my farm for some light duty farm jobs. My wife doesn't like me getting it dirty. She says that it's too pretty to get dusty.
-- Submitted by Tom Wilson