Published on:
10:59AM Apr 16, 2013
The average value of Canadian farmland rose 10% during the second half of 2012, according to Farm Credit Canada (FCC). That rise follows gains of 8.6% and 6.9% in the previous two six-month reporting periods. The current national average increase of 10% is the highest percentage gain since FCC began reporting on farmland values in 1985. The second highest increase occurred in the first half of 2012, at 8.6%. The last time the average value decreased was by 0.6% in 2000.
Farmland values remained stable or increased in all provinces. Quebec experienced the highest average increase at 19.4%, followed by Manitoba at 13.9% and Ontario at 11.9%.
Saskatchewan and Alberta posted 9.7% and 7.2% average gains, respectively followed by Nova Scotia at 6.8%, Prince Edward island at 5.7% and British Columbia at 0.4%. Values were unchanged in New Brunswick, Newfoundland and Labrador.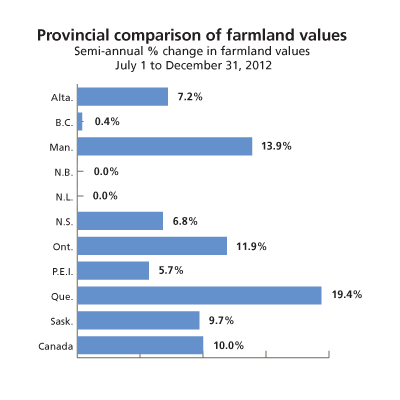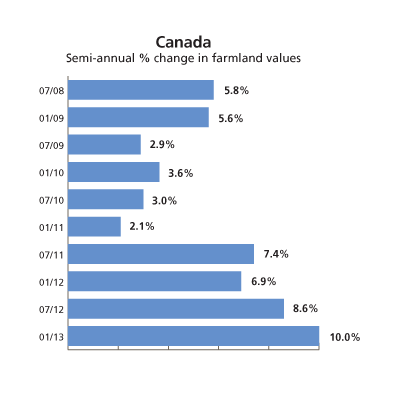 If interested in seeing a copy of LandOwner, just drop me an email at [email protected] or call 800-772-0023.